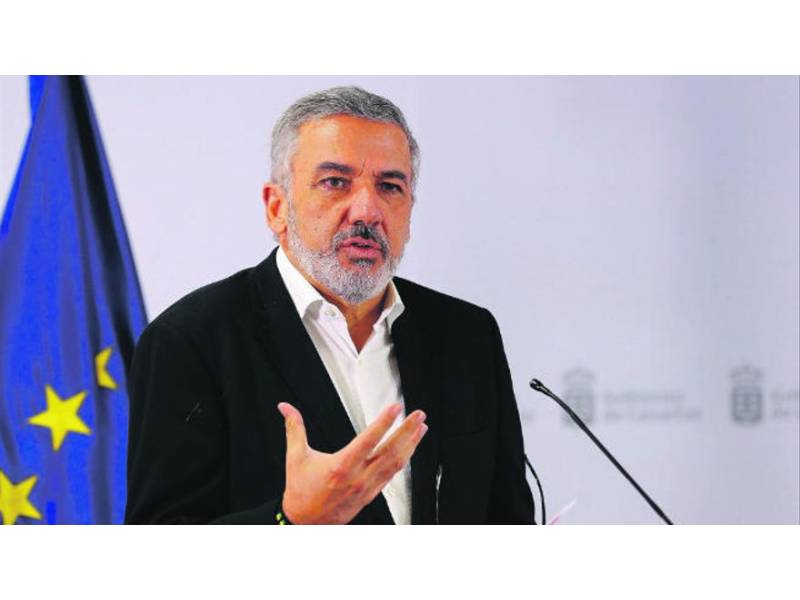 Bars and restaurants in Tenerife will be able to use interiors from Monday
The spokesman for the Committee of Experts that advises the Canary Islands Government, Lluis Serra Majem, has announced that tomorrow the Governing Council will lower the restrictions in Tenerife to Level 2 (orange) at the their weekly review meeting, measures that will come into effect next Monday after being confirmed in the BOC.
"The most decisive thing will be that the curfew time will be one hour later from 11pm and until 6am, which is important, and then that the interior spaces in bars, cafes and restaurants will be allowed to be re-opened at 50% capacity ".
The perimeter closure of the island will also be lifted, "because today there is no reason for it to be applied in Tenerife," he insisted, and the interiors of gymnasiums and sports centres will be allowed to be used with strict regulations in place.
However, Serra was quick to warn people: "not to relax to avoid an increase in infections, since the problem, many times, is that what is conceived as a prize today, later becomes a punishment."
Other articles that may interest you...
This decision will mean that meetings in spaces for public and private use will continue with a maximum of four people, except cohabitants, and there will be four per table in bars, restaurants, terraces, and cafes, which must close to the public before 11pm.
Relatives and patients admitted to hospitals and social health care centres will be allowed to be visited in a limited way and under the supervision of each centre. Urban and metropolitan public transport will continue at 50% capacity.
Finally, Serra wanted to "congratulate the people of Tenerife as a whole for their behaviour this Christmas, and the figures support it."