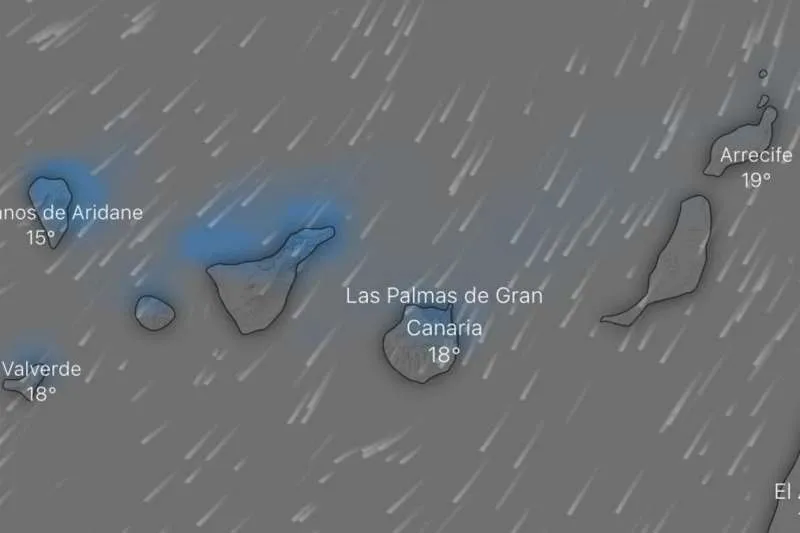 WEATHER: It's going to be a wet St Patricks Day in many parts of the Canary Islands
After several days of heat and haze in the Canary Islands, it will be time to get your umbrella out again because the State Meteorological Agency (AEMET) is forecasting rain in five of the islands for tomorrow, Friday, during the morning and early afternoon.
The forecast shows the probability in these five islands as follows:
TENERIFE.
The AEMET forecast shows a 100% probability of rain in the north of the island and 85% in the south. Tenerife will be the island most affected by rain tomorrow (Friday), starting during the night and early Friday morning.
GRAN CANARIA.
Rains are expected on the north side of the island with AEMET estimating a 90% probability of scattered showers from mid-morning onwards.
FUERTEVENTURA.
There is a 55% chance of rain in the northern half of Fuerteventura, but only a 15% chance of showers in the south.
LANZAROTE.
Only light showers are forecast in Lanzarote by AEMET with a probability of just 10%, although they say there will be some precipitation.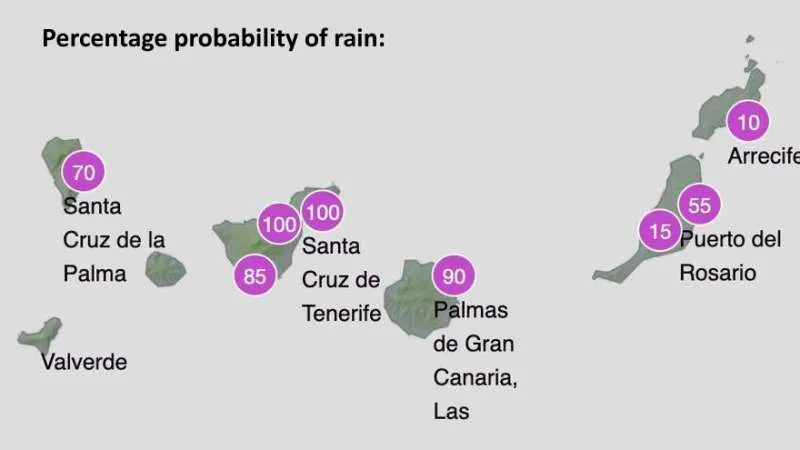 LA PALMA.
The northern part of ​​the island will be the most affected by rain, where a 70% probability is estimated for Friday morning. Also, some light showers are expected to fall tonight.
Are rains expected in the Canary Islands over the weekend?
The AEMET forecast predicts that rains will subside throughout Friday afternoon and that only a few drops will fall on Saturday night or Sunday morning in Tenerife, La Palma, or Gran Canaria. No rain is expected in Lanzarote or Fuerteventura over the weekend.
Other articles that may interest you...