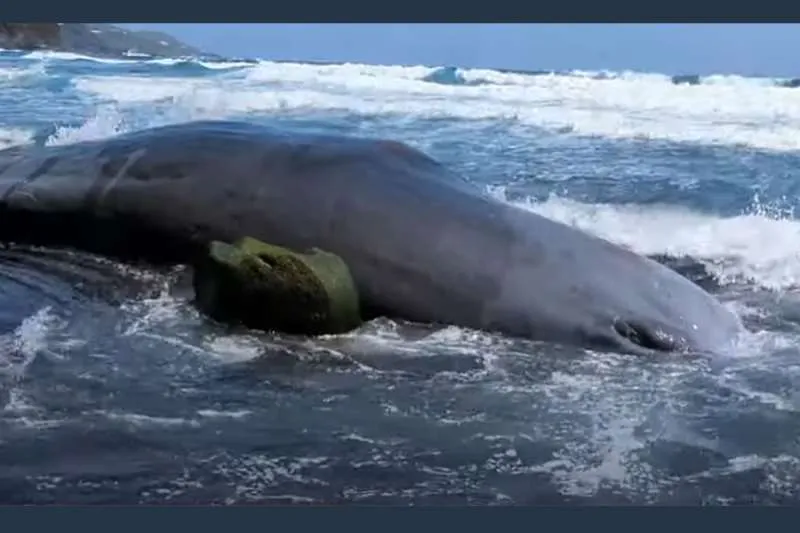 VIDEO: A dead sperm whale washes up on a beach in the Canary Islands
Bathers at Playa de Nogales beach in Puntallana in La Palma, found a large sperm whale washed up on the shore this morning (Sunday), which according to local reports, is about 10 metres long and weighs between 10 and 12 tons.
The Cabildo has informed that it can't be removed from the beach edge today because of the sea conditions on the coast, but a crane has been hired to lift it out of the water tomorrow morning to transport it by lorry to the port of Santa Cruz de La Palma.
Once there, staff from the University of Las Palmas de Gran Canaria will travel to the island to perform an autopsy to confirm the cause of the cetaceans' death.
Other articles that may interest you...