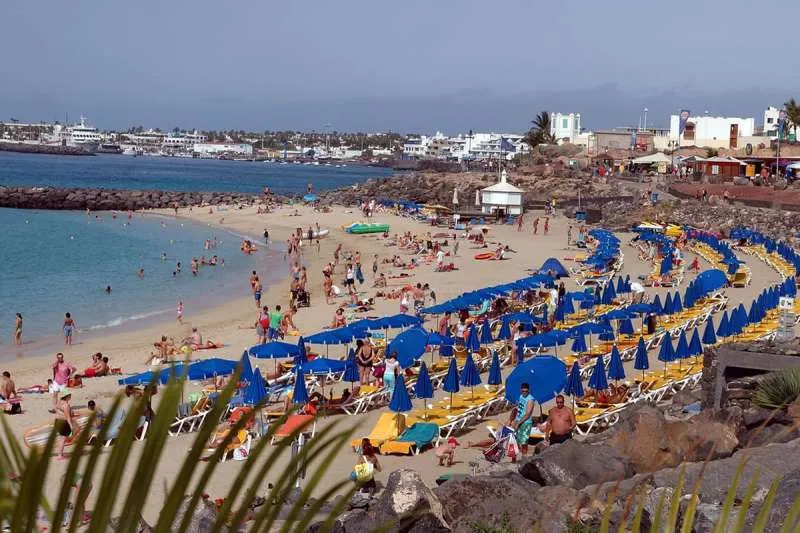 Travel agents insist Brits are undeterred by Lanzarote tourism row
A row over comments suggesting Lanzarote should reduce its reliance on the UK market and strive for higher standards of tourism hasn't put Brits off booking holidays to the island or the Canaries, agents have told TTG (Travel Trade Gazette).
Advantage Travel Partnership chief commercial officer, Kelly Cookes, said members hadn't reported any impact on sales while Lisa Miles, manager of Newport's La Vida Travel, said it was "business as usual" with Lanzarote. "No one's raised the row with us, no one's brought it up," said Miles. "I don't think it's something customers will take a lot of notice of."
Earlier this month, the president of the Lanzarote Island council, Dolores Corujo, was reported to have said the island was looking to attract a more refined clientele, in an apparent snub to British tourists.
Corujo said at FITUR and at ITB Berlin that it was "essential the island increased the number of visitors from central Europe to achieve higher-quality tourism and greater spending in the destination".
Her remarks prompted a terse response from some sections of the UK travel industry, with Jet2holidays CEO, Steve Heapy asking her to explain herself.
In an open letter issued to the Canaries press, Corujo insisted her comments had been taken out of context and that British tourists "have always been and will always be welcome in Lanzarote. It is completely false that the island of Lanzarote doesn't want British tourists or that we want to reduce their number."
Cookes said it was important not to lose sight of the importance of British tourists to Lanzarote, where Brits, she said, currently constitute around half of visitors, making an "essential" economic contribution.
Several other agents, including Thorne Travel's Shone Thorna and Scapa Travel's Amanda Sykes, told TTG they have not clocked any concerns from clients. Others said it was far from the first-time debates around Spanish destinations' efforts to overhaul their image had caused ructions.
"We had the same thing with Majorca a few years ago when they were talking about trying to change their image," said Idle Travel director Tony Mann, while Andrew Earle of Andrew Earle's Holidays recalled similar discussions about Tenerife in the 1990s.
Both Mann and Earle instead called on local authorities to promote a positive and inclusive debate around the island's ambitions and avoid loose or generalised comments. "It's the officials making these comments who make the decisions about what the place is or is not," said Mann. "We just don't need the negative headlines. If they want to make the place better, let's put a positive spin on it."
"Lanzarote is a beautiful place, and has so much to offer tourists, and I'm sure the hoteliers and restauranteurs have been pleased to see British tourists come back after Covid. It's a case of 'be careful what you wish for'."
Earle added any negative commentary would harm a destination's ambitions, adding he believed that authorities in Lanzarote should focus on upscaling their offering rather than criticising those who visit.