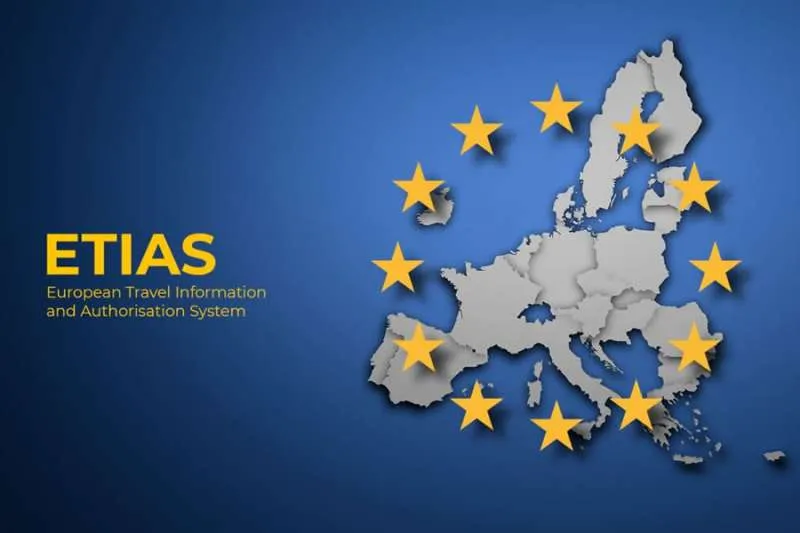 The 7-euro entry to the EU for Brits becomes effective in May 2023
While the majority of the EU and Schengen Area countries have removed Coronavirus related entry measures, it is expected that by next year, all restrictions of this nature will be abolished for travellers, however, less than a year from now, British nationals will face a new entry requirement in order to be able to enter these countries.
From 2023, British travellers will be obliged to apply for a document called ETIAS, which stands for the European Travel and Information Authorization, before taking visiting EU and Schengen Area countries, except for going to Ireland.
Recently, Brits have been 'bombarded' with news regarding this document, many British tabloids calling it a visa, an 'entry fee for Europe', a 'strict requirement' and more, so here are answers to some of the most frequently asked questions from British nationals regarding the ETIAS.
Is ETIAS for Brit a Visa?
No, ETIAS is not a visa. It is a travel authorization for which a British national can apply very quickly and completely online. Applying for a visa means collecting a load of documents, attending an interview at an EU/Schengen embassy or consulate, and paying a hefty fee, and this is not the case for ETIAS.
UK nationals already have to apply for a similar travel authorization when travelling to the United States, which is known as the ESTA (Electronic System for Travel Authorization).
What are the procedures for obtaining an ETIAS?
The procedures for obtaining an ETIAS include going online at the ETIAS website (which hasn't been launched yet) and completing a simple application form. This form contains questions regarding the identity of the traveller and some background security questions.
The traveller is required to upload his/her passport scan on the system and pay a small fee at the end of the application. The whole procedure should take 10-15 minutes to complete.
How much will British travellers have to pay for an ETIAS?
Brits will only have to pay €7, which is over 11 times less than paying for a visa, which costs €80.
The fee is also quite low compared to the one Britons have to pay for an ESTA to go to America, which since May 26th is $21.
When will ETIAS become mandatory?
ETIAS will become mandatory by May 2023. The launch of the scheme has been postponed several times now, so there's always a possibility that it will be postponed again, although that isn't expected, so May next year is the current launch date of the ETIAS given by the EU.
Will I need a new ETIAS every time I travel to the EU?
An ETIAS will initially be valid for three years. A British traveller can use the same one to travel to the EU as many times as needed, as long as they have a valid passport and they don't break the 90/180 days rule of permitted stay.
Will ETIAS make it more difficult to travel from the UK to the EU?
No, definitely not. The only thing that will change is that once in several years, British travellers will have to reapply for an ETIAS, which, as stated beforehand, is very cheap and very easy to apply for.