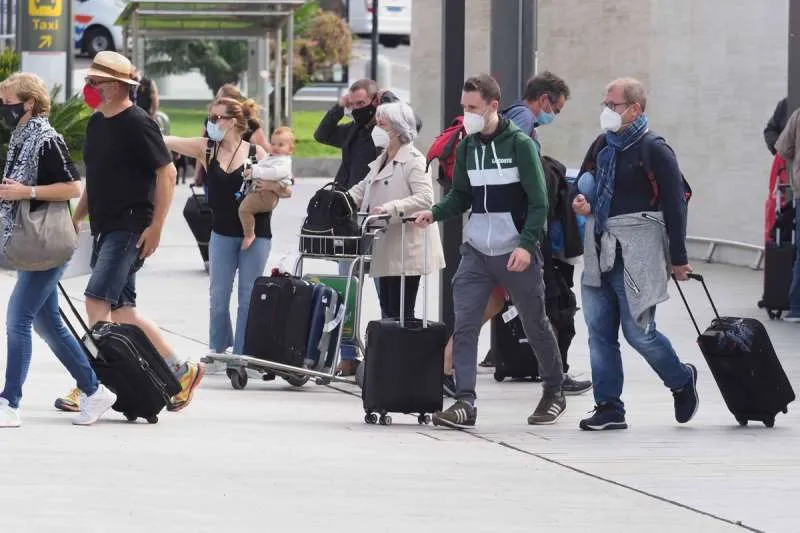 Spain extends entry requirements from UK for another month
The Ministry of Health of Spain has published an extension of entry requirements into Spain, which includes the Canary Islands, in the BOE until 30th April 2022. This means that any travellers from EU/EEA countries on their risk list must present an EU Covid Certificate, and any travellers from third countries, including the UK, must either be fully vaccinated or have a valid recovery certificate.
For UK travellers this means that over 18s must be fully vaccinated and can only enter within 270 days of their second jab, or if they have had a booster, or with a valid recovery certificate from overcoming the virus within the last 180 days.
Teenagers aged 12-17 can also enter with a negative PCR test result; under 12s don't need anything, but all travellers must fill in the Spanish locator form. This restriction on non-essential travel will be in force until midnight on April 30th.
Travelling from EU countries:
The updated risk list means that travellers from Austria, Belgium, Bulgaria, Czechia, Cyprus, Croatia, Germany, Denmark, Estonia, Finland, France, Greece, Hungary, Ireland, Iceland, Italy, Latvia, Liechtenstein, Lithuania, Luxembourg, Malta, Norway, the Netherlands, Poland, Portugal, Romania, Slovakia, Slovenia, and Sweden are still required to meet entry rules by presenting a valid EU Covid Certificate.
This means that all EU/EEA travellers who present one showing vaccination, negative test result, or recovery, are permitted restriction-free entry to Spain regardless of the reason for their trip.
While Spain continues to require travellers to meet Covid-19 entry rules, some countries have already abolished all of their measures, including England.
A total of six European countries no longer ask travellers to present Covid-19 proof. Hungary, Ireland, Iceland, Norway, Romania, and Slovenia, now permit restriction-free entry to all travellers, even to those who have not been vaccinated or recovered from the virus.
Other articles that may interest you...