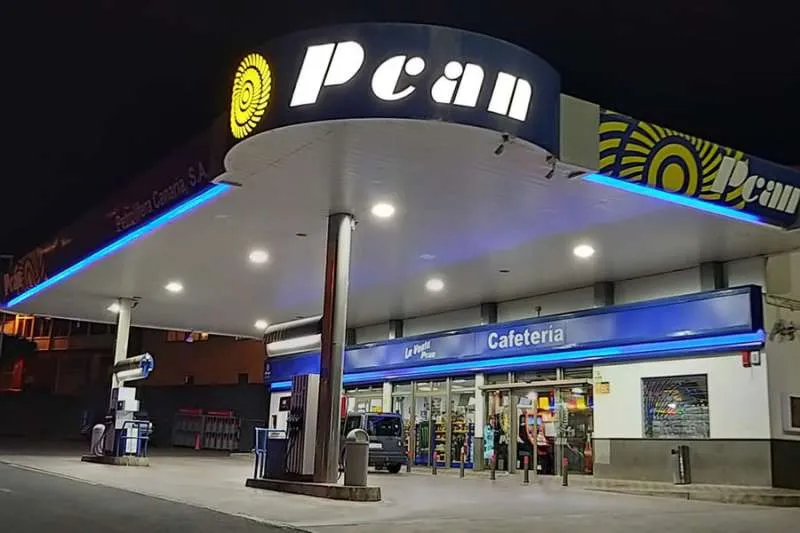 Petrol stations receive notification for money being returned for fuel discount
Petrol stations in the Canary Islands have started to receive notifications from the Ministry of Finance, telling them that they will receive the money that they have subsidised as part of the Governments 20 cents per litre fuel discount "in a few days time".
Filling station owners are confident that the payments will begin to arrive in their bank accounts from today (Thursday), taking into account the financial burden they are bearing on behalf of the Government.
Industry sources calculate that each petrol station is subsidising the measure by the amount of between 6,000 and 10,000 euros in the first five days that the subsidy has been in force, depending on the size of the service station, and that amount is growing day by day.
The Minister of Finance, María Jesús Montero, pointed out yesterday in statements to RNE that there are 3,500 service stations that have requested the advance, and that it is expected that between today and tomorrow the money will reach 80% of them.
Filling station owners are pleased that the Government is keeping their word and returning this money quickly, saying: "It's important to remember that we have come from two years of Covid in which sales have fallen sharply. It will be a relief to receive this money quickly as many are subsidising it with funds they simply don't have."
Although many are 'calmer' now they have had the notification of the first payment, they are still concerned and hope it will continue swiftly and smoothly during the whole three month period that the subsidy is in place for.
Fuel sales at Canarian filling stations have already returned to normal since the discount was applied. On Friday there was an increase in demand of more than 30% compared to the previous week when prices increased to record highs.