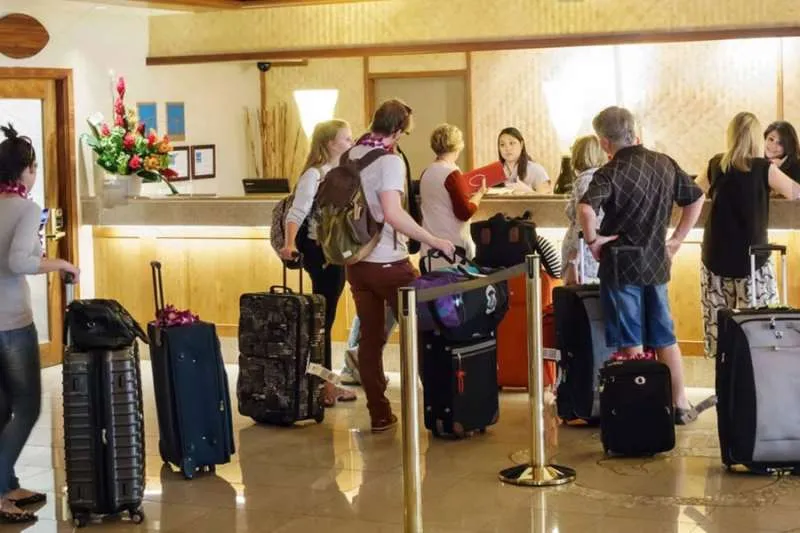 New data shows the extent of the recovery of tourism so far in 2022
Hotel overnight stays in the Canary Islands exceeded 5.3 million in April, which is an increase of 762.86% more than in 2021, and places the archipelago at the top of the list for the whole country in April as reported today (Tuesday) by the National Institute of Statistics (INE). Overall, the islands had 68.9% occupancy last month, and Lanzarote had the most with 74.2% of beds available taken by tourists.
Of the 5.3 million total, 710,857 were by national tourists from other parts of Spain, while the remaining 4.6 million were by foreign tourists, who stayed an average of six days.
In the country as a whole, overnight stays in Spanish hotel establishments exceeded 25.1 million in April, which is a 507% increase compared to the same month last year, when there were 4.1 million overnight stays.
Despite this strong rebound, these figures are still lower than those in April 2019, before the pandemic, when 26.8 million overnight stays were registered.
Nationally the origin of travellers in April saw 10.2 million from national travellers, which represents 40.7% of the total, and 14.9 million from overseas visitors, which highlights the importance of domestic tourism in Spain.
In April 2022, the average stay increased by 37.1% compared to the same month of last year, standing at 2.9 overnight stays per traveller. During the first four months of this year, overnight stays in Spanish hotels have increased by 430.1% compared to the same period of the previous year, that is, five times more.
Because Easter was in April this year whereas in 2021 it took place between March and April, the INE analyses the data for the aggregate period of both months, observing a growth in overnight stays of 453.4% ​​in March-April of this year compared to the same period of 2021.
This bimonthly increase is due to the rise in overnight stays by Spaniards of 218.9% and, above all, to the increase in overnight stays by foreigners, with a volume of overnight stays 11 times higher than in March-April 2021.
Other articles that may interest you...