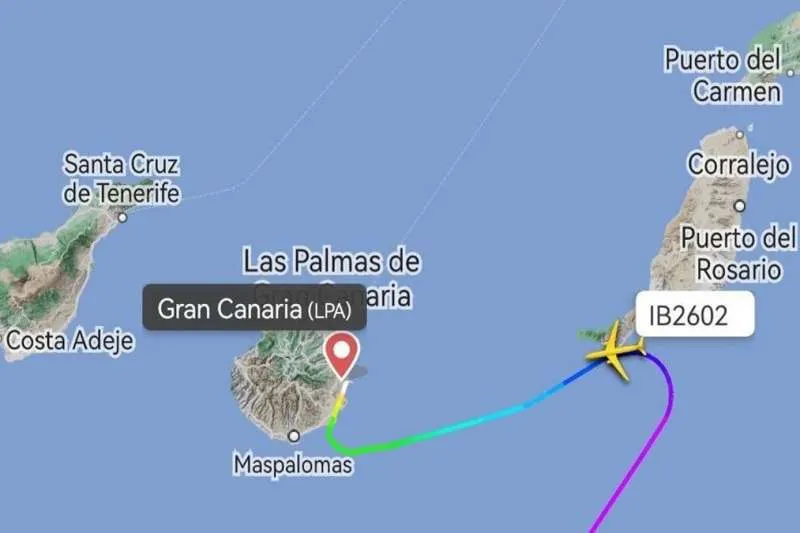 Emergency landing for plane with baby on board in critical condition
A flight heading to Barcelona had to change its route and make an emergency landing in Gran Canaria yesterday morning (Wednesday) at around 2:00am, because of a medical emergency on board involving a very young child.
The pilot reported to air traffic control that one of his passengers, a baby, was in critical condition and requested an unscheduled landing so that he could receive medical assistance as quickly as possible.
The plane was mid-flight from Buenos Aires when the problem happened, and the plane was just south of Fuerteventura when it changed course to land in Gran Canaria.
An ambulance was waiting on the runway for the plane to land in Las Palmas, which it did so without incident, and medical staff boarded the plane as soon as it touched down to assess the health of the small child.
Once stabilised they took him and his parents from the plane and went straight to the Maternal and Child Hospital in Las Palmas where he is receiving further treatment and it is hoped he will make a full recovery.
The rest of the passengers continued their journey not long after the family had disembarked to continue their flight to Barcelona.