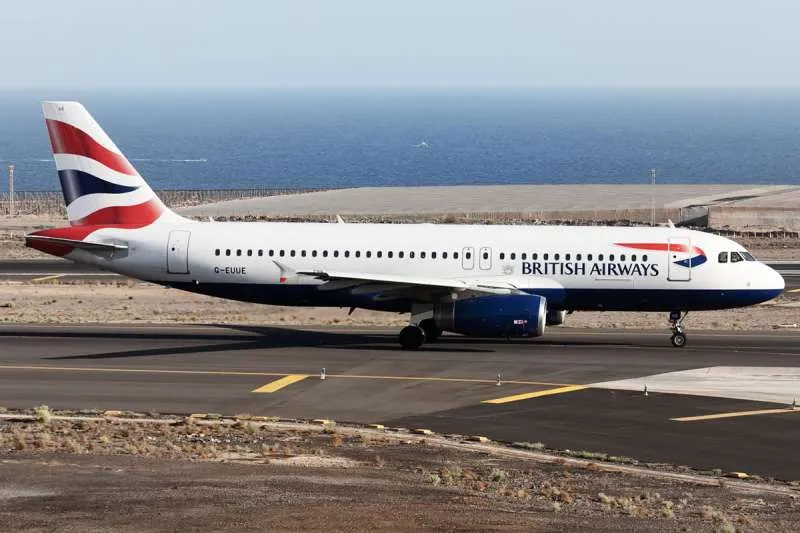 Emergency landing for BA flight in Tenerife after smoke detected in the cabin
British Airways plane leaving Tenerife South airport for Gatwick yesterday afternoon (Thursday), had to turn back after takeoff and make an emergency landing back at the Reina Sofia airport due to smoke being detected in the cabin.
The pilot of British Airways flight BA2703 reported the problem to air traffic controllers shortly after takeoff and requested an unscheduled precautionary landing due to warning lights for smoke in the cabin of the Airbus A320.
Air traffic control grounded all other flights and made this the landing priority with the emergency services at the airport all on standby. As the plane landed it was escorted by fire engines to a safe parking bay away from other planes and the passengers were evacuated.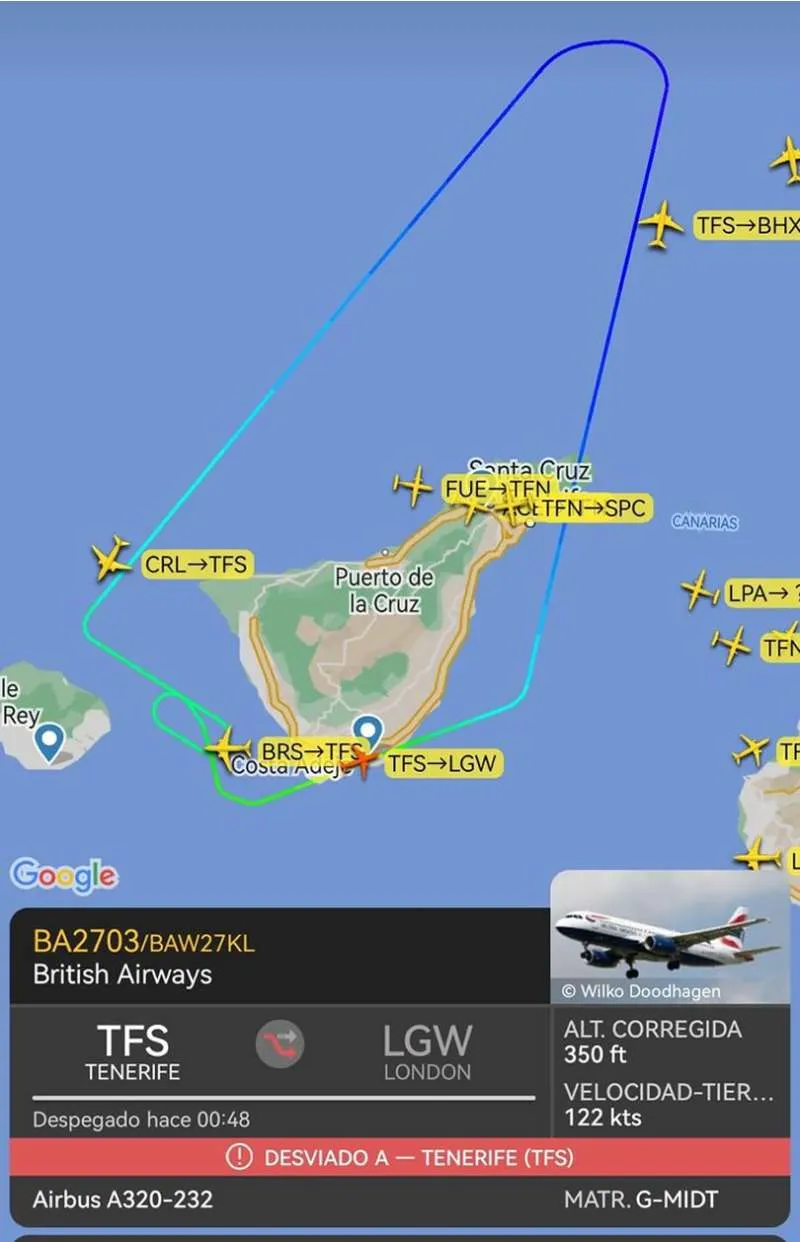 Shortly after, normal operation of the airport resumed with no one hurt in the incident and minimal delays to other flights. In the meantime, the BA plane was inspected to find the cause of the problem.