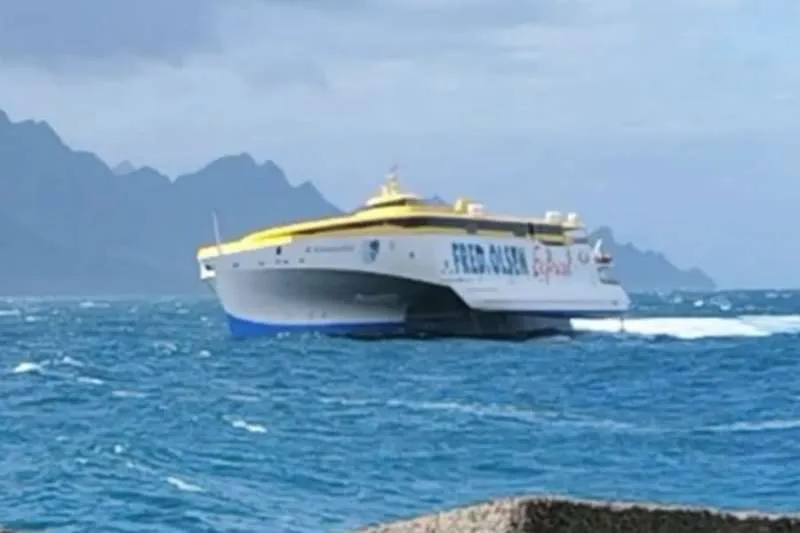 Chaos on board ferries due to stormy weather and sea conditions
The bad weather that has hit the Canary Islands since this morning has made its effects felt onboard ferries between the islands due to the high winds and big waves, particularly the Fred Olsen Express on the direct trip between Los Cristianos and La Palma.
As you can see from the photo taken of the outside of the Bentago Express catamaran, it was moving right out of the water trying to contend with the bad weather.
Passengers onboard have been sharing pictures of damaged cars in the garage as they were literally thrown about, air conditioning and light fittings that fell from the ceiling, and bar equipment and drinks that flew around as the storm battered the boat.
As it left the shelter of the port of Los Cristianos everything seemed alright, but as it got to cruising speed of 24 knots the full effects of the sea conditions were felt.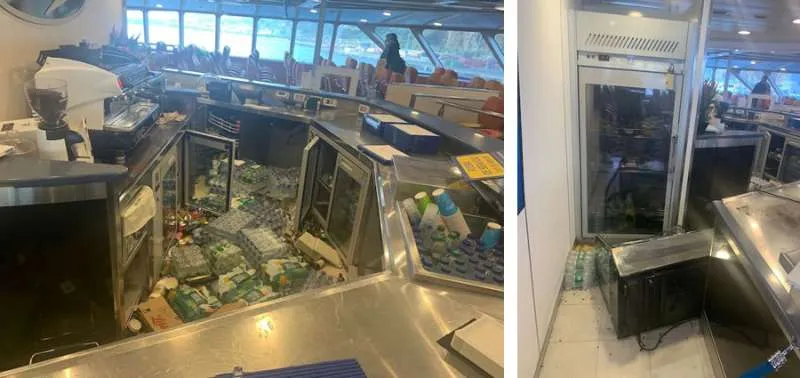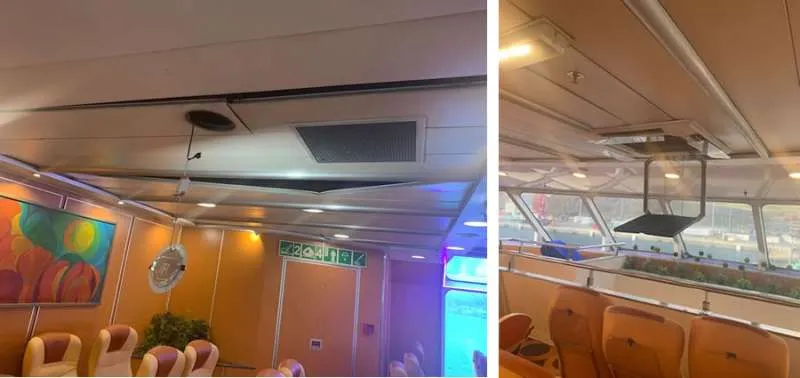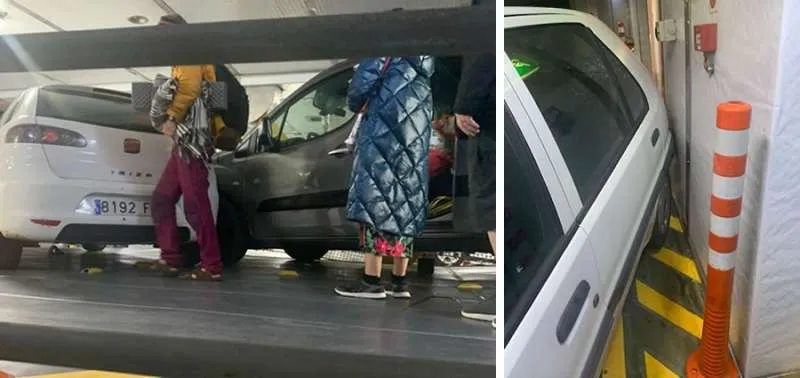 Passengers have described it on social media as "the longest crossing of their lives", said they thought "they were going to die", and that "people everywhere were screaming and crying".
Fortunately, the ferry arrived safely at the port of Santa Cruz in La Palma with no one hurt.
Other articles that may interest you...