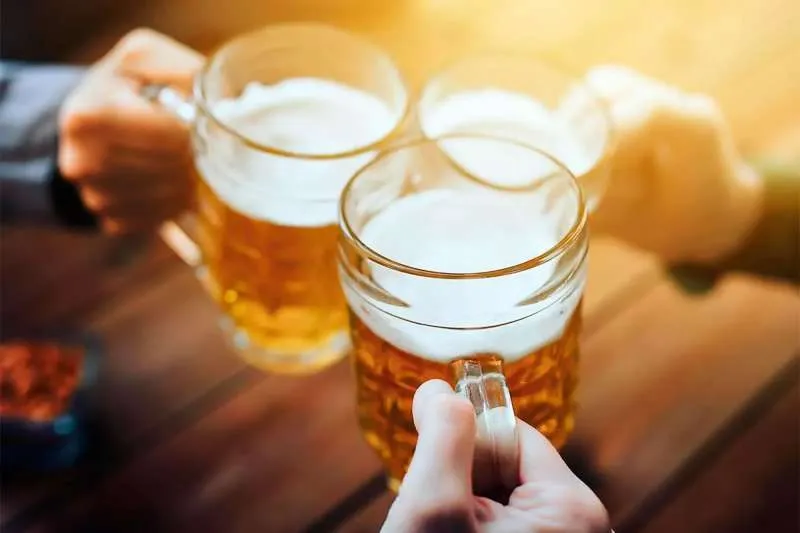 Beer supply is in danger of running out at Christmas due to the volume of demand
Some of the biggest beer manufacturers have warned in recent weeks that higher prices and runaway inflation, maybe a reality in the supply of beer, according to the Wall Street Journal.
Manufacturing activity in the eurozone as a whole registered a new decline in September, reaching its worst level in the last 27 months, i.e., since the global Covid-19 pandemic began, according to the purchasing managers' index (PMI), prepared by S&P Global and published earlier today (Monday).
"The difficult combination of a recessionary manufacturing sector and rising inflationary pressures will further heighten concerns about the outlook for the eurozone economy," said Chris Williamson, chief economist at S&P Global Market Intelligence.
Germany has made no secret that they are concerned about a recession and inflation that could lead to problems in the supply of beer, which is also being affected by problems with the supply chain.
The rise in fuel costs means that the prices to maintain the supply chain are also getting increasingly higher. It is not something that happens only with food, we can notice it in technology items too, but it affects, in general, everything that we want to buy.
The energy crisis is another important factor. Carbon dioxide, one of the critical components in beer, is another threat to the supply of beer. Its cost has increased ten-fold, causing manufacturing giants, such as the American CF Industries, to stop production as they consider it "economically unviable".
It is also difficult for gas suppliers to obtain CO2 on international markets, due to the closure of ammonia plants in Europe, which reduced the capacity of production by 70%. "Breweries have been told, with little or no notice, by their suppliers to accept huge surcharges for continued supply of carbon dioxide, or have been told that their supply is not guaranteed," said Andy Tighe, director of policy for the British Association of Beer and Pubs.
In addition, ingredients, such as wheat, barley, rice, or malt, have become more expensive in recent weeks. In the case of malted barley, its price has gone up by 138%. According to the British Association of Beer and Pubs, at Christmas, a time of year when the is a "noticeable increase in consumption", the supply of beer may not be guaranteed this year.
Cheers!
Other articles that may interest you...