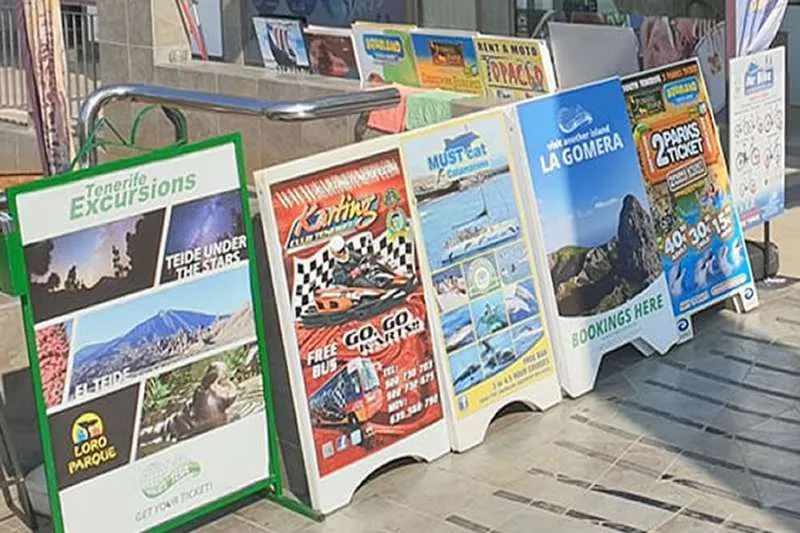 Arona Council orders a dozen illegal excursions sales points to stop trading
The Arona City Council has issued orders to a dozen companies in Las Americas and Los Cristianos, in the south of Tenerife, to voluntarily remove excursion desks from public areas that they don't have permission for before they take action and withdraw them, and issue them with fines.
The orders have been issued by the Arona Local Police and it gave the companies the option of presenting the correct permissions and documentation, which none have to date, or to remove their desks or booths from m these locations as they are operating illegally.
The Arona City Council is responding to complaints by legal excursion companies in the municipality who say that it is unfair that they have to pay high rents, have opening licences, and high social security bills, whilst these others are operating on bar terraces and in walkways with no permissions at all.
In the event that the paperwork is not submitted and the illegal companies don't cease trading within the established time period, seizure and confiscation of their tables, chairs, booths, A-boards, and signs will be carried out by the City Council itself.
Other articles that may interest you...