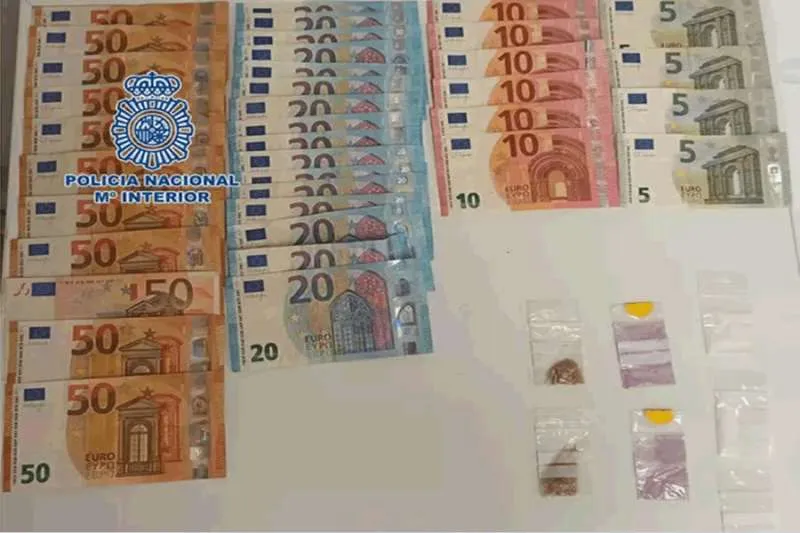 21-year-old drug dealer arrested in Torviscas area of Costa Adeje
The National Police have arrested a 21-year-old man of Spanish nationality, after stopping him at a police checkpoint in the Torviscas area of Costa Adeje in the south of Tenerife, and finding he was in possession of narcotic substances.
After officially identifying him, police found that his name flagged up within the framework of the prevention measures established by the National Police to stop the consumption and sale of narcotic substances in Adeje and Arona, as a suspected drug dealer.
Due to this they carried out a search of his car and personal effects, finding 3 grams of ketamine, 1.6 grams of pink cocaine, 2 grams of ecstasy and 950 euros in cash.
Given the diversity of the drugs, their packaging for immediate sale, the money seized in cash, as well as the time and place of the intervention, they proceeded to arrest him and transfer him to the police station in Playa Las Americas.
After giving a statement, he has been placed at the disposal of the competent judicial authority with the relevant police report.
Other articles that may interest you...