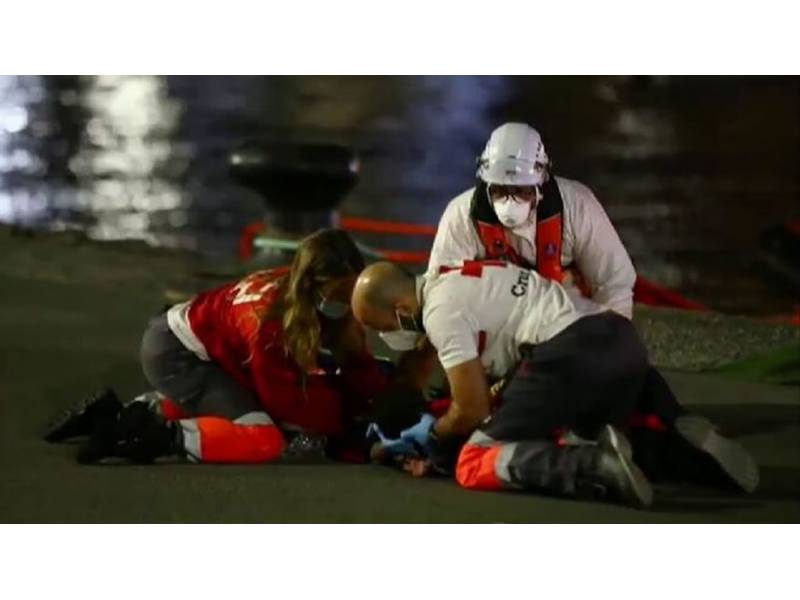 The two year old immigrant girl who was in critical condition, dies in hospital
The Maternal and Child Hospital of Las Palmas de Gran Canaria have released an official statement informing that Nabody, the two-year-old immigrant girl who was in the intensive medicine unit of the hospital in critical condition after recovering from a cardiorespiratory arrest upon arrival on the island, has died this afternoon (Sunday) at the medical centre.
The young girl, originally from Mali, had survived after Red Cross paramedics managed to revive her on Tuesday at the Arguineguín dock, after a Maritime Rescue boat that had rescued her from a dinghy in which a total of eight children were travelling, two of them in serious condition, but she has not been able to overcome her injuries and has died less than a week after her ordeal.
During this time she was never able to leave the intensive surveillance unit, because she was always in critical condition and under medical observation.
Better luck has been had with another slightly older child who was also admitted seriously along with Nabody, who yesterday (Saturday) was transferred to the ward after being stabilised, as announced in a statement by the Maternal and Child Insular University Hospital Complex in Las Palmas de Gran Canaria.