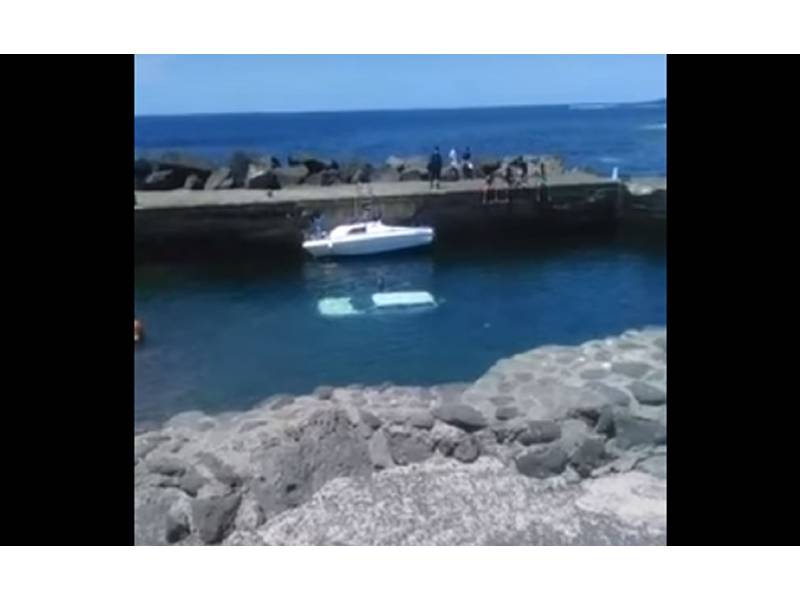 VIDEO: Car gets pulled into the water at the La Santa dock in Lanzarote
No this is not a scene from a James Bond film as Roger Moore drives his car out of the sea onto dry land, this is a white 4x4 that ended up in the La Santa dock on the north west coast of Lanzarote, after unsuccessfully trying to pull a boat of the water.
Onlookers couldn't believe their eyes yesterday afternoon as the cars wheels skidded on the slippery slope, but the vehicle went backwards into the water instead of up the ramp.
Fortunately the driver managed to get of the vehicle before in sank and no-one was hurt in the incident, and the car has been recovered from the water.
(Now try and watch the video without humming the James Bond theme!)