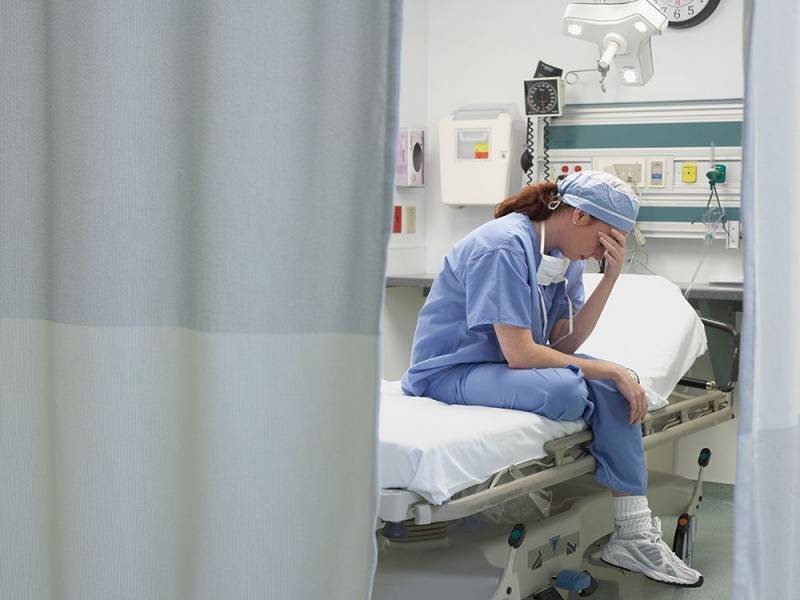 Covid update: Infections continue to increase with 188 new cases today
The Ministry of Health have reported that the upward trend continues in the Canary Islands with 188new cases today, of which 140 are in Tenerife, 33 are in Gran Canaria, 8 are in Lanzarote, 7 are in Fuerteventura, and no new cases were recorded in La Palma, La Gomera, or El Hierro. They have also reported of one Covid related death in Tenerife.
The Minister of Health of the Canary Islands, Blas Trujillo, has confirmed today that they are not ruling out raising the alert level in Tenerife, and with it the severity of the restrictions, if the curve of contagions on the island doesn't go down, so today's figures are not good news as they are the highest they've been in this latest spike.
The president of the Tenerife Cabildo, Pedro Martín, has announced that the Pabellon Santiago Martín in Santa Cruz will host the largest immunization campaign against Covid-19 on the Island, operating 24 hours a day and seven days a week.
This was announced this afternoon (Friday) by Pedro Martín in the sports venue itself. "Tenerife cannot continue with these numbers and we have to appeal to social responsibility," he said, alluding to the increase in Covid-19 infections in recent days on the island.
This is the first of several custom protocols that will be implemented to contain the pandemic in Tenerife after the island narrowly avoided moving to Level 3 yesterday.
The Government spokesman, Julio Pérez, has summoned the Cabildo and the Tenerife city councils to a meeting to design a specific shock plan for the island territory, proportionally most affected by the pandemic with 70% of the archipelago's infections, and where, he admitted that "the traceability of positives is less, which is concerning."
Pérez said that one reason that is being looked at, after a report prepared by the Regional Ministry of Health, is that Tenerife has 50,000 more young people on the island than Gran Canaria, and this segment of the population makes the job of the trackers more difficult, since they have a "less precise memory of who they spent the previous 48 hours with, after testing positive."
The three-way meeting will take place next week and will bring about a debate called "What has happened in Tenerife?" to find out why the measures aren't having the same effect as they have done in other islands and other regions of Spain.
Data for Friday 18th June 2021:
New cases: 188
Tenerife: 140
Gran Canaria: 33
Lanzarote: 8
Fuerteventura: 7
La Gomera: 0
El Hierro: 0
La Palma: 0
Current Incidence rate (IA7): 46.55
(Cases last 7 days: 1,014)
Tenerife: 77.97
La Gomera: 41.52
Fuerteventura: 33.41
Lanzarote: 28.88
Gran Canaria: 22.44
El Hierro: 8.97
La Palma: 2.40
Current Incidence rate (IA14): 85.53
(Cases last 14 days: 1,860)
Tenerife: 131.81
Lanzarote: 82.15
Fuerteventura: 71.83
Gran Canaria: 47.34
La Gomera: 46.13
El Hierro: 8.97
La Palma: 8.39
Other articles that may interest you...
General:
Covid patients in hospital: 175 (-7)
Covid patients in ICU: 25 (-)
Home isolation: 1,667
PCR positive rate: 2.91% (needs to be below 5)
R number: 1.09 (needs to be below 1)
Deaths last 24 hours: 1
Tenerife: 1 (433)
Total deaths: 781
Vaccination:
Total administered: 1,495,961 doses.
Immunised: 579,689 people (30.7%)
One dose: 984,471 people (52.6%)
Doses administered yesterday: 28,675
Target: 1,871,033 (adult population over 16)
Medical Discharges in last 24 hours:
Total: 74
Tenerife: 37
Gran Canaria: 30
Lanzarote: 7
La Palma: 0
Fuerteventura: 0
La Gomera: 0
El Hierro: 0
Total Active cases per island:
Total: 1,867
Tenerife: 1,306 (+102)
Gran Canaria: 376 (+3)
Fuerteventura: 90 (+7)
Lanzarote: 83 (+1)
La Gomera: 9 (-)
La Palma: 2 (-)
El Hierro: 1 (-)
Municipalities with most active cases in each island:
768 in Santa Cruz (Tenerife)
360 in Las Palmas (Gran Canaria)
296 in La Laguna (Tenerife)
81 in Arrecife (Lanzarote)
60 in Granadilla de Abona (Tenerife)
44 in Adeje (Tenerife)
38 in Puerto del Rosario (Fuerteventura)
37 in Arona (Tenerife)
15 in Puerto de La Cruz (Tenerife)
10 in Telde (Gran Canaria)
7 in San Sebastian (La Gomera)
7 in Santa Lucia de Tirajana (Gran Canaria)
5 in Guia de Isora (Tenerife)
5 in San Miguel de Abona (Tenerife)
4 in San Bartolomé de Tirajana (Gran Canaria)
(Please note this is not all municipalities, it represents the most infected and tourist areas)