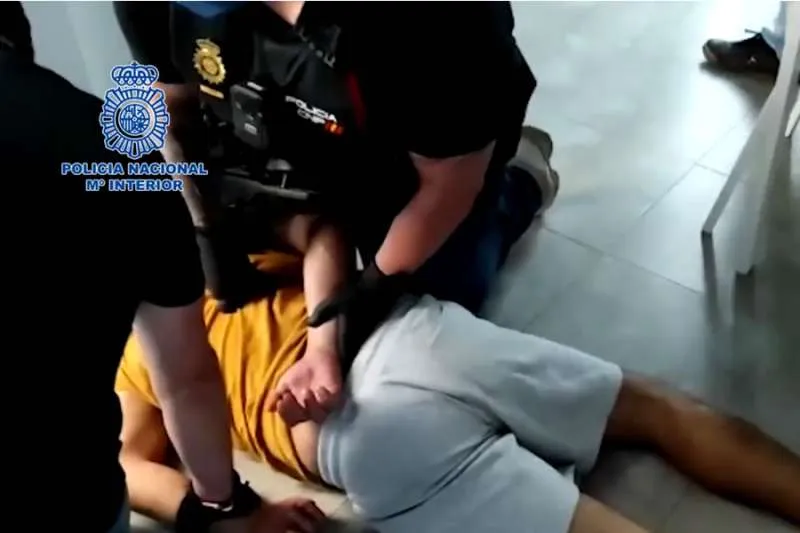 VIDEO: Eight people arrested for trafficking migrants to the Canary Islands
The National Police have dismantled two interconnected criminal organizations that were suspected of human trafficking between Morocco and the Canary Islands. The leaders of the organizations are allegedly responsible for the arrival of 204 Moroccans in six small boats to the coasts of Lanzarote (5 boats) and Fuerteventura (1 boat).
They charged each person an average of 3,000 euros for the trip, which means there is an estimated profit of 612,000 euros for the organization. 8 people were arrested during coordinated raids in four locations, 4 in Lanzarote, 2 in Murcia, 1 in Cádiz, and 1 in Vizcaya in the mainland of Spain.
All have been charged with crimes against the rights of foreign citizens, belonging to a criminal organization, and creating false documents. Three of those arrested remain in provisional prison.
After several investigations carried out by the National Police, it was possible to verify the existence of two criminal organizations that were trafficking Moroccan migrants, perfectly structured and connected to each other that operated boats from the Moroccan coast to the Canary Islands.
204 irregular immigrants transferred:
The investigations allowed agents to determine both the modus operandi of the organizations and the roles played by their members, who the leaders were, the routes used and the amounts that the migrants were charged for the journey. Through this, they found that the leaders of the organizations were responsible for the arrival of six boats to the islands of Lanzarote and Fuerteventura, in which they had transferred 204 Moroccan immigrants.
Benefits of more than 600,000 euros:
The investigators also discovered that the criminal network charged each person an average of 3,000 euros, although initially they requested payment of 4,000 euros, and if they didn't have enough migrants to fill the boat, they lowered the price to 2,500 euros.
With the number of boats and migrants transferred known by the agents, a benefit for the organization of more than 600,000 euros has been estimated.
Once the agents gathered all the evidence, a team was set up in several provinces involving almost 100 agents, who searched the homes of the leaders of the organizations, specifically in Sotogrande (Cádiz), Lorquí (Murcia), and Lanzarote (Las Palmas), during which numerous PC's and storage devices were seized as well as documentation related to economic transactions to pay for the trip in the small boats.
Other articles that may interest you...