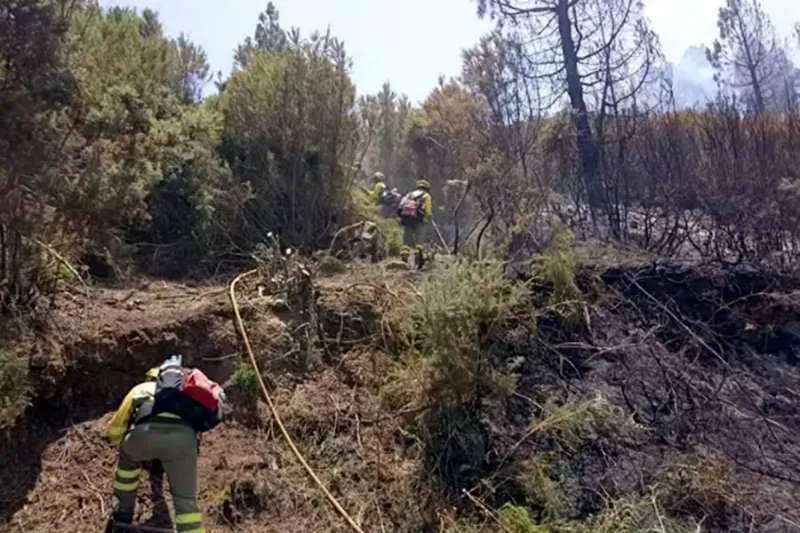 The Cabildo allocates 4.5 million for the restoration of the area affected by the forest fire
The president of the Tenerife Cabildo, Pedro Martín, announced this morning, Tuesday, the launch of an environmental restoration plan costing 4.5 million euros to regenerate the area affected by the forest fire that originated in Los Realejos at the end of July, and spread through the municipalities of San Juan de la Rambla and La Guancha.
In a press conference he pointed out that this year 1.6 million of Cabildo funds will be invested, and in 2023 and 2024, 1.9 million and 1 million respectively, will be spent with resources from the Canarian and central governments.
The fire burned some 2,700 hectares of land and now, Martín pointed out, the objective is to be "proactive" and not wait for winter and nature to do the work, as has been done, with the repopulation of the mountain of Arico after the last fire.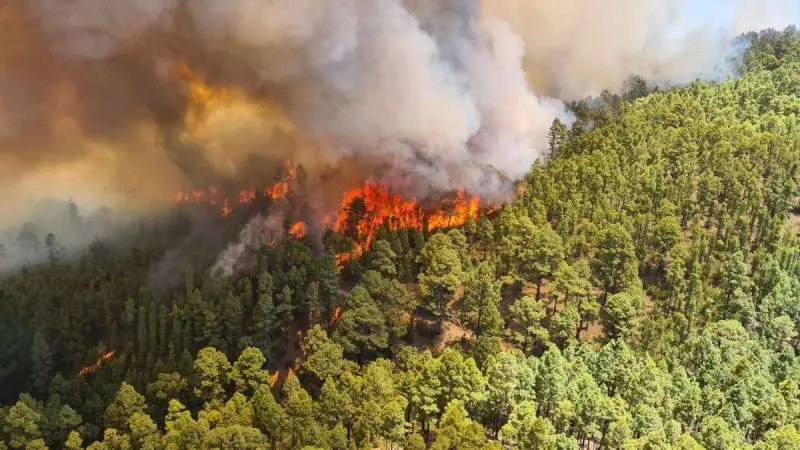 He pointed out that dry material and vegetation that is easy to burn will be eliminated, native species such as barbuzanos, viñátigos or Canarian cedars will be planted, and there will be cleaning of forest tracks to prevent rock falls in case of rains and runoff water.
Regarding the origin of the fire, he said that the Guardia Civil are still investigating with various hypotheses, and are "especially concerned" about this case, given that a few weeks after the fire there was an attack nearby, in El Tanque, which also "could have been provoked".
Martín confessed, that he suspects that the fire was caused deliberately, although "this cannot be said yet for sure", because all the evidence is still not available.
Other articles that may interest you...