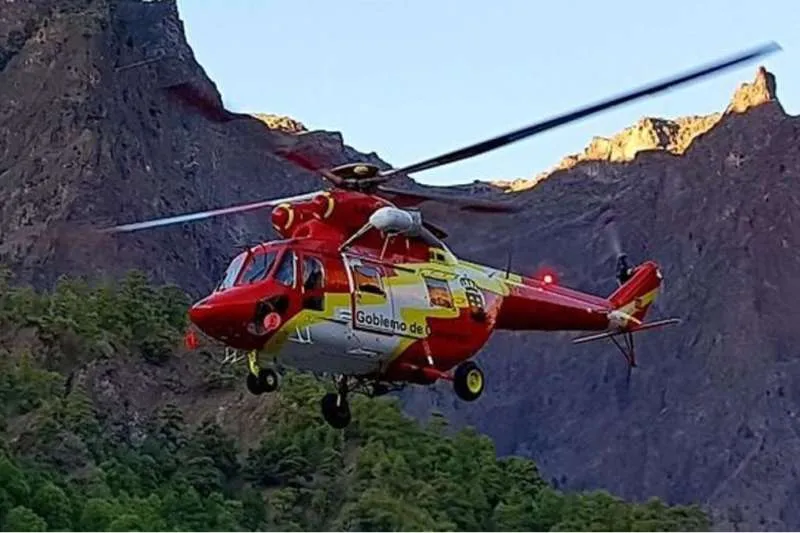 Injured hiker rescued after spending two days at the bottom of a ravine in Tenerife
An injured hiker was rescued yesterday morning (Saturday) after spending two days at the bottom of a ravine in La Laguna in the north of Tenerife because he fell and injured himself, as reported by the Emergency Services Coordination Centre (CECOES).
The 62-year-old hiker fell into the ravine in La Hoya de la Mesita and tried to call for help on his mobile, but there was no signal and his battery ran out shortly after trying several times in vain.
After spending two days at the bottom of the ravine unable to move, his cries for help were heard by someone walking higher up who was able to call CECOES and inform them that there was a person who needed help at the bottom of a ravine that was difficult to access on foot.
The emergency services dispatched a GES rescue helicopter to the location given, which spotted the injured man from the air and was able to airlift him on a stretcher to the helicopter and take him to the Tenerife North Airport where an ambulance was waiting.
Paramedics assessed the man who was severely dehydrated and had a bad leg injury, before transferring him to the HUC Hospital for further treatment, where he is expected to make a full recovery.