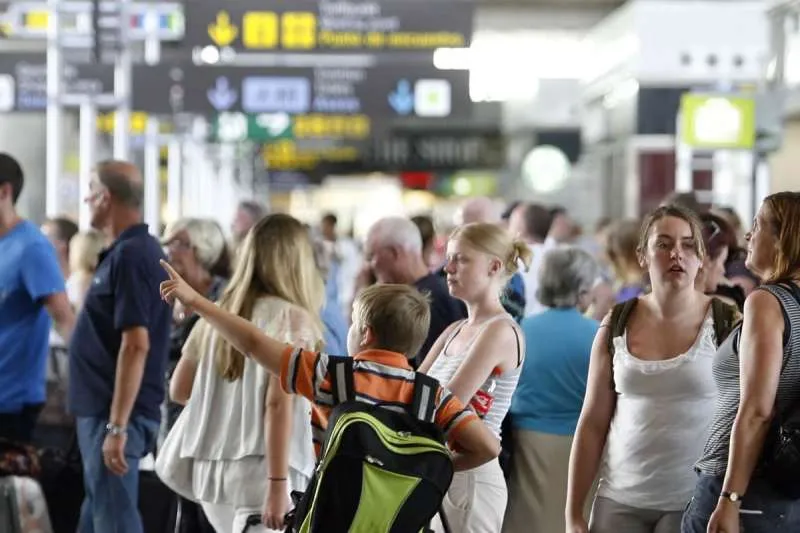 Holiday bookings have slowed down for the Canary Islands this summer
The summer season is looking good for the Canary Islands in general, however, there is some concern in the tourism sector because there are fewer reservations than in a pre-pandemic year. This was confirmed yesterday by the Director of Promotur, José Juan Lorenzo, who, despite the uncertainty that still reigns in the markets, remains optimistic.
The Canary Islands have had to deal with the worst calima in February 2020, the Covid pandemic, a volcanic eruption, Brexit, and now the 'cost of living crisis' and flight cancellations are here to test the resilience and attraction of the islands as a tourist destination.
Lorenzo said that the Canary Islands must be happy to have recovered connectivity to the same levels it had in pre-pandemic years. "We have already exceeded the pre-pandemic figures in global terms, in terms of passengers and tourists," he explained. "Summer is presented with a very important connectivity, which exceeds that of the summer of 2019 and winter looks to have even better figures."
"With everything that we've had to contend with, we have to be satisfied with the level of tourism that we will receive this summer. It will also be the first time that the profile of tourists will return to 'normal', as so far this year the arrivals have been made up of everyone from young families to retirees."
National (visitors from other parts of Spain) and island (visitors within the islands) tourism are considered essential for another year to save the summer in the Canary Islands.
"We are still not at one hundred percent, reservations for the summer are at least 36% down compared to how they were in 2019. Reservations have slowed down, but they are coming."
The Ministry of Tourism has started a new promotion in mainland Spain to attract national tourists to the Canary Islands, under the slogan of 'Amnesia Estival'. It's about the 'amnesia' we enter when we go on holiday when we manage to switch off and relax and enjoy the beaches and our families; the campaign plays with these emotions we experience on holiday.
Other articles that may interest you...