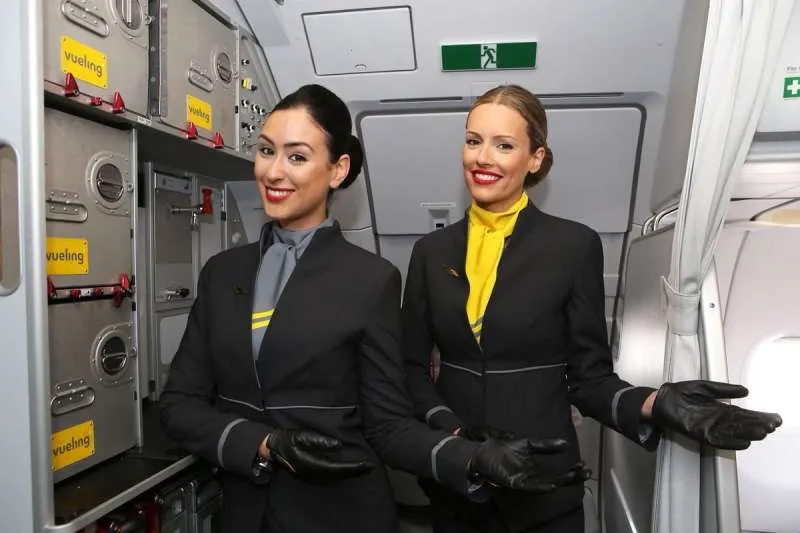 Airline fined 30,000 euros for demanding that stewardesses wear makeup and high heels
The Generalitat Labor Inspectorate has issued a fine of 30,000 euros to Vueling saying that their dress and makeup codes are sexist. According to the Generalitat, they forced cabin crew to wear 2 to 3-inch heels, apply foundation similar to their skin tone, and use black eyeliner and mascara.
However, Vueling have stated that they have been working to meet the demands of the unions, since they complained and requested a work inspection in April 2022.
Vueling have confirmed that they have already eliminated the gender distinction from the dress code, and have made the use of makeup "totally optional", as well as suggesting various types of shoes, including options starting at 3-centimeter heels.
Likewise, they claim they have been working on their style guide and on a more inclusive image, and are considering the possibility of appealing the sanction and the 30,000 euro fine saying that they are working to address the issues raised by the unions.
Other articles that may interest you...