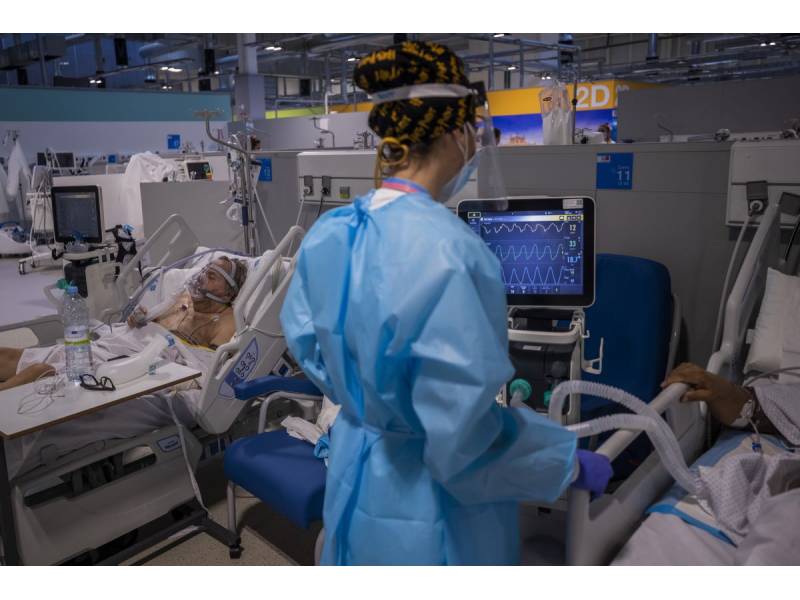 Level 1 is not the end of Covid, doctors warn of a new wave if we're not careful
As all the islands are now in Level 1, except Fuerteventura who should be this week, and restrictions are starting to be eased, doctors are warning that although there are not as many Covid infections on the islands as before, we must be very cautious, as the virus will be with us for a long time and if we aren't careful individually, we could easily suffer a new wave at Christmas.
This comes after a video has gone viral on social media of a nightclub in the Costa Adeje area in the south of Tenerife, where a Cuban night with a live band was held on Sunday night and the club was full to capacity with over 500 people dancing squashed on the dance floor with no masks breaking all rules that allow the clubs to re-open.

Part of the video that has gone viral
This isn't, of course, the only report of parties and club events whether in licenced premises or outside elsewhere, and isn't limited to Tenerife as there are incidents in all of the big four islands, however, it is the one that has gone the most viral, and is the kind of scene that will prevent dancing rules to be lifted or relaxed as in other areas of Spain.
Las Palmas doctor, José María Ortega, said yesterday in an interview with COPE in Gran Canaria, that "although it is true that we are in a better situation than a year and a half ago, a new wave cannot be ruled if we are frivolous. Yes it would be in a completely different way with not as many deaths, nor overload the ICU, but in one way or another, all, absolutely all of us are going to be in contact with Covid and have to do our utmost not to catch it or pass it on to others."
He wanted to emphasize that "despite the fact that a large percentage of the population is vaccinated and that there is a health culture to prevent the disease from spreading exponentially, the coronavirus is still here. It is true that the data is currently very good, but it will continue to nag us, and it is down to us whether we cause another wave or not."