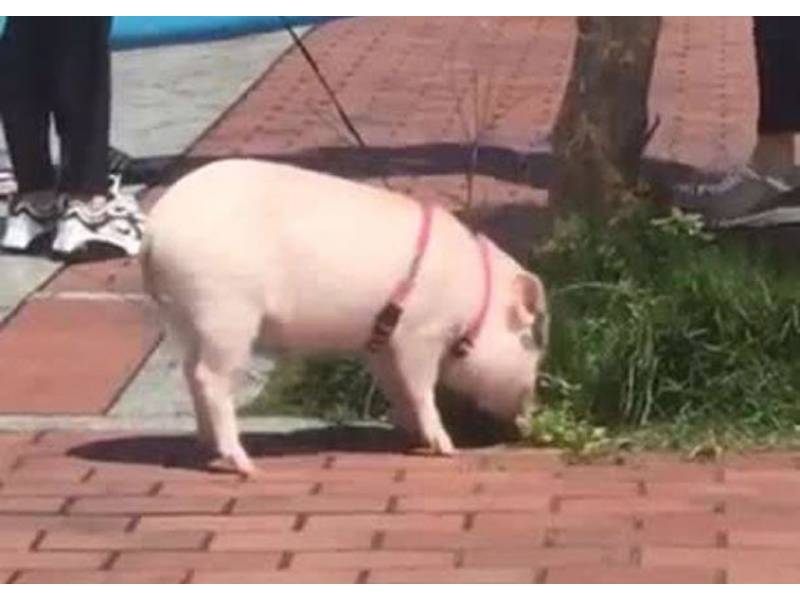 It's just a walk in the pork!
Images have hit social media of a woman taking her pet pig 'snout' for a walk along the seafront of Las Canteras in Gran Canaria, and they both seem as happy as a pig in ....!
The pig is seen 'trottering' along the path of the Avenida Playa de Las Canteras in the capital of Gran Canaria, as if it were a pet on a lead just like a dog.
It is not the first time that animals that are not strictly companions, such as horses, sheep and goats, have been seen walking through Las Palmas, and this one has gone viral and is 'hogging' the limelight.