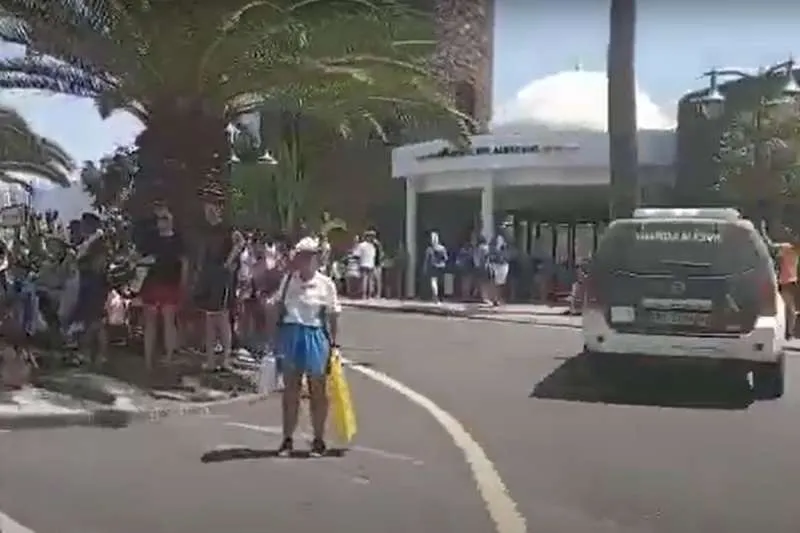 VIDEO: The Albatros Hotel is fully evacuated due to a fire
The Emergency Services Coordination Centre (CECOES) have reported that the Albatros Hotel in Costa Teguise had to be fully evacuated yesterday afternoon due to a fire.
Lanzarote firefighters evacuated guests and staff from the hotel as a precaution, until they could extinguish the fire that started in an electrical cupboard and filled the SPA area with smoke.
The report from CECOES shows that they also had to switch off the water supply to the complex to deal with a water leak in the hotel's facilities.
Once fully extinguished, ventilated, and passed for occupancy by the Local Police and fire brigade, everyone was allowed to return to the hotel, and electricians set to work to find out the source of the problem thought to be a short in a circuit board, and repair the electrics.
No one was injured in the incident or needed any medical attention for smoke inhalation.
Other articles that may interest you...