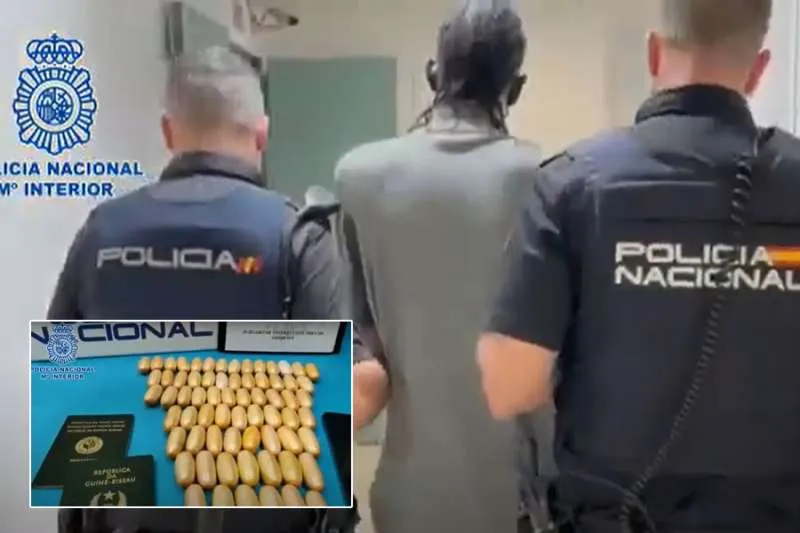 VIDEO: Drug mule arrested with 70,000 euros worth of cocaine in his body
The National Police have arrested a 46-year-old man at Lanzarote airport, who arrived on the island on a flight from Madrid with more than a kilo of cocaine inside his body after swallowing 86 plastic wraps of the class A drug.
Specialized agents of the National Police carry out regular checks on 'hot flights' (flights used as a regular route by drug mules) upon arrival at the César Manrique airport in Lanzarote, and on one of them, from Madrid, identified a 46-year-old man, originally from Guinea Bissau, who raised their suspicions about him.
The police efforts made it possible to verify that he was carrying hidden cocaine inside his digestive system, after swallowing 86 plastic 'bullets' of the drug that weighed 1,175 grams. And have a street value of around 70,000 euros.
The man was scanned by agents and detained until the drugs had 'passed' before finally being arrested as the alleged perpetrator of a crime against public health and made available to the competent Judicial Authority, which ordered his immediate imprisonment.
This is the tenth mule detained by agents of the National Police at the Lanzarote airport this year.