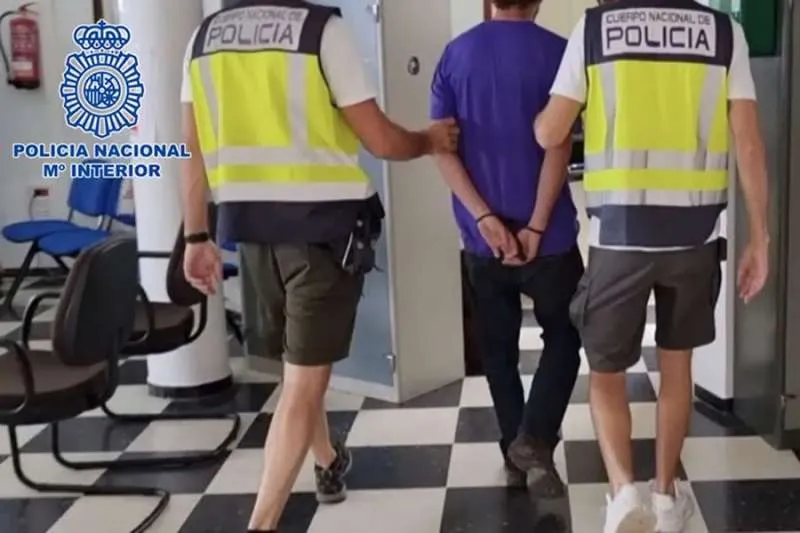 Two fugitives arrested at Tenerife South airport on the same flight for different crimes
The National Police have arrested two men at the Tenerife Sur airport, a 23-year-old Romanian and a 29-year-old Moldovan, as they flagged up when coming through passport control for having arrest warrants out against them, for completely separate crimes.
The first was the 23-year-old Romanian who was identified after the arrival of a flight from Bucharest, as he has three arrest and presentation orders in force for different burglaries and crimes against property, issued by two courts in Madrid. He was arrested at the south airport and then transferred to the central police station.
The second, a 29-year-old Moldovan man, who was traveling on the same flight from Romania, is wanted by the authorities in the US and was identified by passport control in international flight arrivals.
After stopping him, they verified that the man has an arrest warrant and extradition order issued by the US justice for a serious crime of fraud against the USA. The National Police arrested this man too and took him to the same police station where they are now waiting for their orders to be processed before being deported.
Other articles that may interest you...