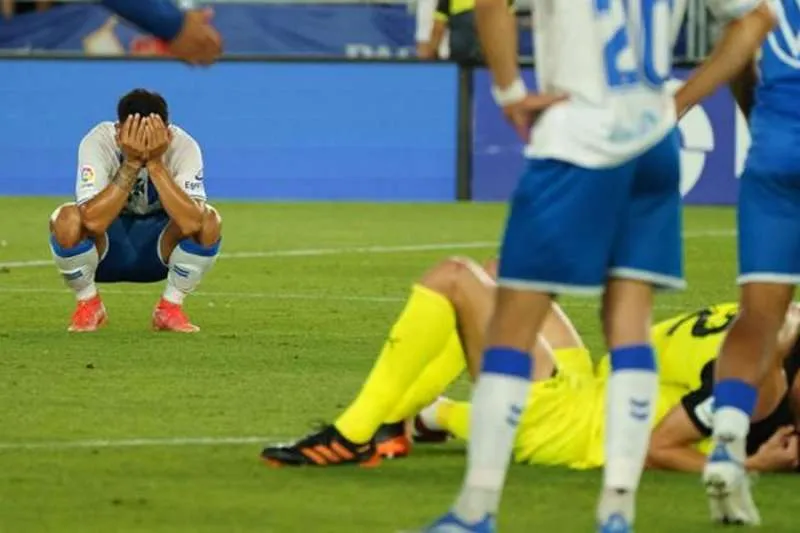 Tenerife fall at the final hurdle as a dominant Girona win promotion
The dreams of thousands of CD Tenerife fans were shattered last night at the Heliodoro stadium in Santa Cruz, where Luis Miguel Ramis's players couldn't beat Girona in not only the last game of the season, but the most important game of the season.
With more than 22,000 spectators in the stadium and thousands more across the island, Tenerife, who came to the final duel with an advantage after the 0-0 draw in Montilivi, lost 3- 1 against the Catalan team.
Girona went ahead through a Stuani penalty late in the first half, and put the final nails in the coffin in the second, after an own goal from José León and a great finish from Arnau, which broke the dreams and hearts of thousands of Tenerife residents.
As in 2017 against Getafe, CD Tenerife were just one goal away from top-flight football, but couldn't quite rise to the occasion, leaving fans disappointed by the result and the way they played.
Girona needed to win to be promoted whereas Tenerife could afford a draw under this format of playoffs, and that set the template of the game, Giron attacked and Tenerife sat back to try and defend the draw and break if the opportunity arose.
In the first leg Girona couldn't beat the Tenerife goalkeeper despite 16 shots, but yesterday they showed greater superiority in handling the ball when they had possession, which led to the opportunities and the goals.
Tenerife has had a great season with amazing away form, and there are a lot of positives they can take from it as they regroup and plan for the new 2022/23 season. The target for the next 12 months is to get promoted in one of the top two places, something that if they can be more consistent, is achievable... and on the upside, there will be a Canaries derby!
Other articles that may interest you...