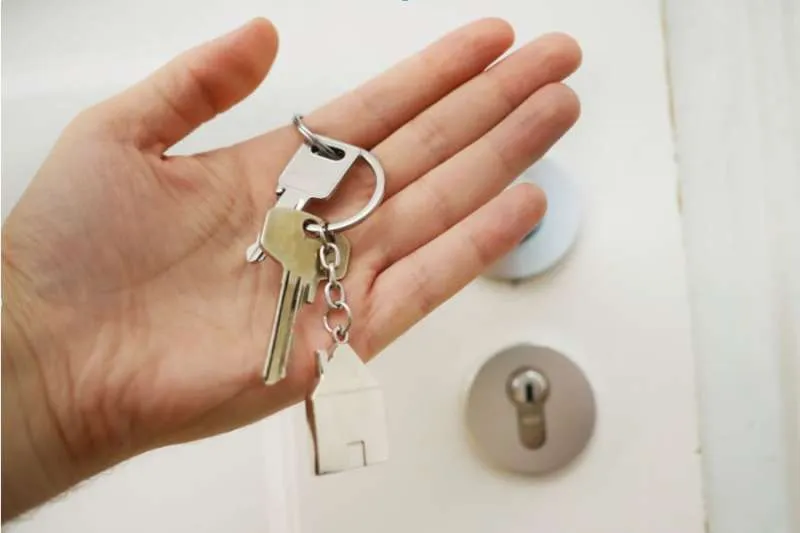 Revolutionising real estate through Blockchain technology
The application of Blockchain has disrupted the financial industry. Finding a sector that has not been influenced by technology is rare. Cryptocurrencies have revolutionised payments, foreign exchange, and remittances. Initial coin offerings (ICOs) have influenced start-up loans, venture capital, and stock investing. Blockchain has also influenced the supply chain industry.
Real estate has not moved away from the clutches of Blockchain either. Formerly, high-value assets that include real estate were not exclusively transacted through digital channels. Usually, real estate transactions were conducted offline through face-to-face modalities with different parties.
However, blockchain was able to transform the approaches to dealing with these. Blockchain platforms use smart contracts that permit the tokenization of real estate and be traded like cryptocurrencies such as bitcoin and ether.
Real estate can be traded in different ways. The following are six approaches that blockchain has revolutionised the real estate market. In addition, investors also have the chance to boost their trading knowledge through trusted resources provided by sites like Binance.com, Kucoin, and Bitcoin Up.
Decentralisation:
Blockchain works through decentralised technology. The blockchain stores information which others can access in the network. There is transparency and immutability with data. Lack of data transparency and greed can result in financial disasters like the 2008 housing bubble crash.
There is trust built in a decentralised exchange. Buyers, sellers, and peers are more confident in engaging in transactions because data is verifiable. There is less possibility of being a victim of fraud attacks. Legislation in Vermont and Arizona mandates that smart contracts are becoming admissible records. Thus, smart contracts will have a more significant push beyond the technology itself.
Platforms and Marketplaces:
Real estate technology initially operates with listings and with bridging buyers and sellers. However, blockchain has created new strategies for trading real estate and enables online marketplaces and trading platforms to integrate real estate transactions into their system. For instance, ATLANT utilises blockchain technology in its newly-developed platform to simplify real estate and rental property transactions.
When real property is tokenized, transactions can be done online, and assets can be exchanged like stocks on an exchange. ATLANT permits sellers to tokenize their assets and work on it like a stock sale. Assets can be liquidated through the sale of tokens using the platform. These aggregated tokens can be swapped for fiat currency, allowing ownership of a percentage of the property for buyers.
Elimination of Third-Party Involvement:
The real estate industry has always involved lawyers, brokers, and banks. However, as reported by Deloitte, blockchain may change this paradigm and revolutionise these people's roles and participation in transactions involving real estate.
New platforms will eventually absorb payments, listings, and legal documentation. Buyers and sellers can make more money when these middlemen are removed because they reduce fees and commissions charged by these middlemen. Moreover, there is a quicker process as there is no need to pass through these middlemen.
Costs:
A decentralised network promotes data transparency that also eliminates real estate transaction costs. In addition to eliminating the professional fees and commissions of intermediaries, there are other incidental costs such as loan fees, registration fees, inspection fees, and real estate taxes.
The costs vary as influenced by the territory that has jurisdiction. With these platforms' automated processes, these costs can also be removed from the system. Decentralisation is a feature that newbie traders need to understand.
The global real estate economy is valued by hundreds of trillions of dollars, with the large and wealthy corporations that dominate it. Blockchain technology might grant more equity as people of lesser economic status can access the market where there are more secure, transparent, and equitable transactions.
In addition, there is a greater possibility of having peer-to-peer activities powered by platforms that operate through blockchain with real estate transactions.
Fractional Ownership:
Blockchain eliminates obstacles to investing in real estate through partial ownership. It is the norm to require a significant upfront investment before acquiring property. Thus, money can be pooled by investors to purchase ticket properties.
Blockchain allows investors to access a trading app to engage in transactions with fractions of tokens as they see fit. Moreover, fractional ownership would eliminate the need to manage properties, such as leasing and maintenance.
High costs will be added even with upkeep and dealing with tenants. In addition, fractional ownership influences activities such as lending, where property owners use properties as collateral for loans to gain quick access to cash. Furthermore, owners of properties may also proceed with the continued use of their property.
Liquidity:
Real estate has been categorised for a long time as an illiquid asset because it requires time to sell. However, this does not happen with tokens and cryptocurrencies, as these could be exchanged for flat currencies. However, when real estate is tokenized, it can be easily traded. A seller can enjoy the sale amount for the whole property when it is converted to a tokenized asset.