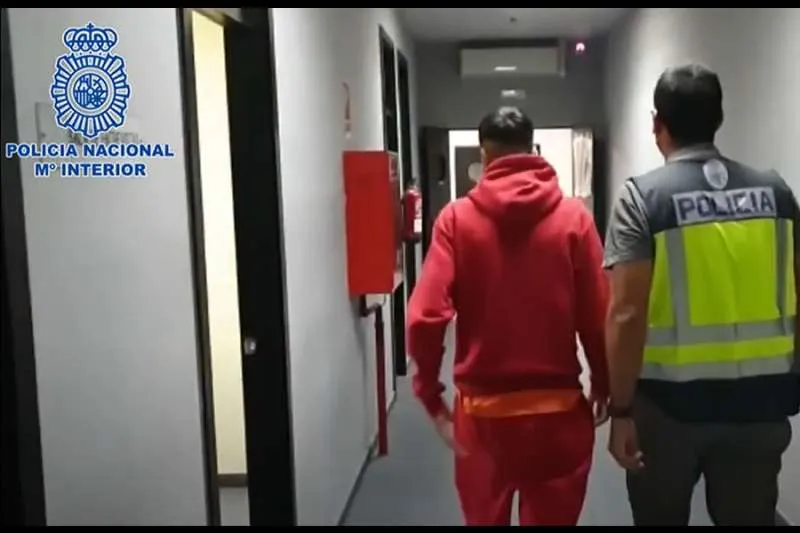 Man arrested for 28 property rental scams in the Canary Islands
The National Police have arrested a 26-year-old man in Las Palmas in Gran Canaria, charge with fraud for property rental scams on a well-known web portal, which he advertised 'very well-located properties at more than affordable prices' in Lanzarote, Fuerteventura, and Gran Canaria.
The 28 cases against him, were all residential properties that were advertised with no agency fees, but he demanded immediate payments of a month's rent as a reservation deposit, either using apps like Bizum to receive payment or bank transfers to 'front men' who people receiving payment for a fee so that he could hide behind them.
The investigation began in June of last year as a result of the first complaints received in reference to several rental properties advertised on a well-known web portal.
All of them were very attractive propositions as they were well located, were offered at more than affordable prices and had good pictures showing very desirable apartments and houses.
The data provided by the victims of the false rentals made it possible for investigators to eventually identify the 26-year-old man, who already has a police record for similar crimes, and they have uncovered scams of approximately 15,000 euros so far.
As well as the 26-year-old, the police have arrested two other people who were the ones receiving the bank transfers. All three have been passed to the judicial authorities.
Other articles that may interest you...