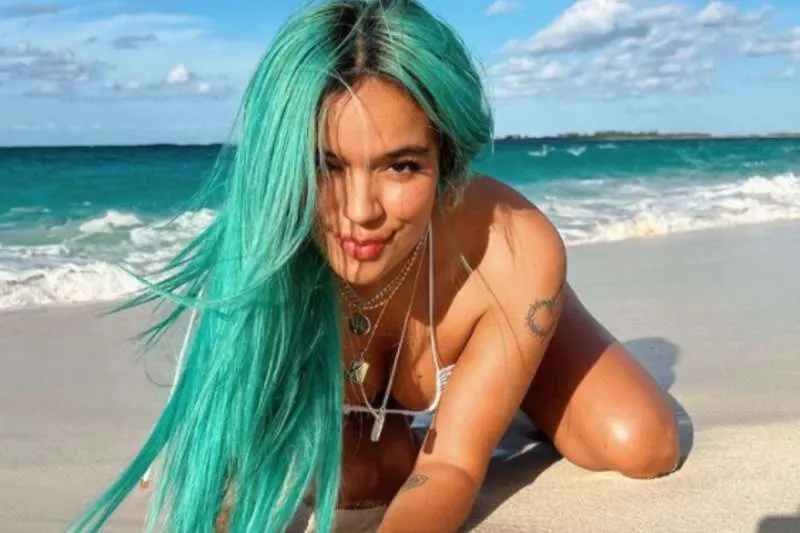 Karol G releases her new single with video filmed exclusively in Lanzarote
Karol G, one of south Americas' biggest Reggaeton stars, has just released her new single, Provenza, with a video that was filmed entirely in Lanzarote. The Colombian singer travelled to the Canary Islands at the beginning of April to film the video, causing a massive stir on social media for the eagerly awaited song.
Whilst here, Lanzarote went viral as images and videos of her filming in different areas of the island were uploaded to Facebook, Instagram, and TikTok, as the first images collected by her followers online, revealed that she had dyed her hair blue to match her bikini for the video shoot.
In the video, the town of Tenésar on the north coast is the first place she filmed, followed by scenes in the Volcán del Cuervo and in Caleta de Caballo.
On her Instagram account, Karol G posted: "After 7 months, the G is back, with all my love and dedication to you." The video has already had more than 13 million views on YouTube and Lanzarote looks even more amazing than the singer herself.
The Canary Islands is becoming more and more popular for this type of filming due to the weather in the winter season, diversity of locations, and tax incentives via the ZEC, Karol G is the second Columbian to film here after Shakira recorded the video for her single 'Don't Wait Up' in Tenerife at Siam Park last year.
Other articles that may interest you...