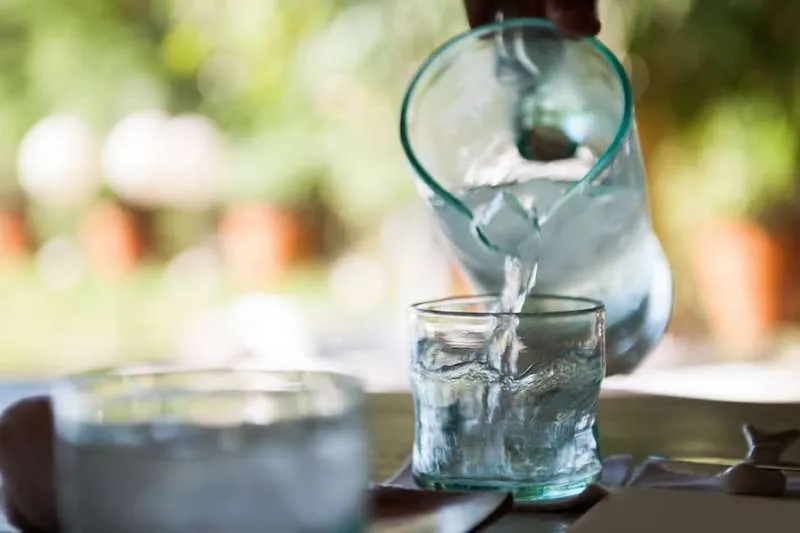 Free tap water must now be offered in bars and restaurants in Spain
Customers of bars and restaurants in Spain, including the Canary Islands, must now be offered free tap water to drink as an alternative to bottled water, as part of the new Law on Waste and Contaminated Soil for a Circular Economy, which aims to reduce the volume of single-use plastics sold in the country.
Up until recently, there were still areas where people were advised not to drink the local tap water, but now it is more of a habit or choice when buying bottled water.
Also, up until now, businesses could choose whether they wanted to offer tap water and could decide whether to charge for it or not, but from now it must be a free alternative.
In a literal translation, the new Decree-Law states: "Establishments in the hotel and restaurant sector (hospitality) will always have to offer consumers, customers or users of their services, the possibility of consuming 'unpackaged' water free of charge."
Under the same law, shops and supermarkets will soon have to encourage 'bulk-buying' in larger containers, i.e. 5 or 8 litres, instead of smaller bottles, and the local authorities are tasked with installing water fountains so that people can refill reusable bottles throughout the day free of charge.
Regarding retailers, from January 1st next year, those with a floor space of more than 400m2 will be obliged to allocate 20% of their store to products without packaging, bulk-buy items, and those with reusable containers. In addition, they must accept reusable bags, plastic containers, and bottles from customers as long as they are clean.
Other legislation in this new law:
- City Councils will have to supply separate bins for paper, metal, plastics, glass, and bio-waste by 30th June 2022 in municipalities with less than 5,000 inhabitants, and by 31st December 2024 for areas with larger populations.
- They must also guarantee separate collection of textile waste, used cooking oil, and hazardous waste by 31st December 2024.
- By 2035 the percentage of municipal waste collected separately must be at least 505 of the total waste.
Finally, although the bulk of the new rules have come into immediate effect after publication in the BOE, two new taxes for the production of single-use plastics and the use of landfills, have been postponed until January 1st next year.