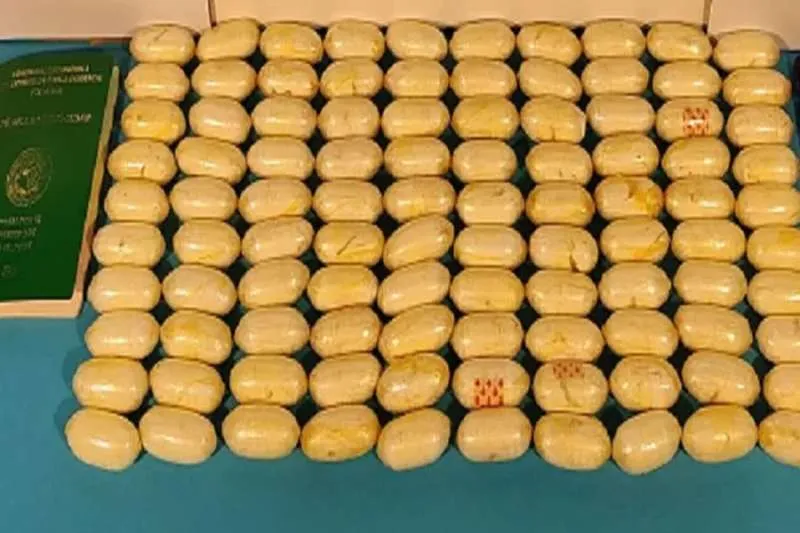 Drug mule arrested at Canaries airport carrying more than a kilo of cocaine
The National Police have arrested a 33-year-old man from Guinea Bissau at the Cesar Manrique Airport in Lanzarote with more than a kilogram of cocaine inside his body in 100 wraps after intercepting him on a flight from Gran Canaria.
The man was stopped at passport control as he seemed agitated and acting suspiciously, so the National Police at the airport decided to identify him and find out what was wrong.
After questioning him, he admitted to being a drug mule and carrying drugs inside his body after swallowing the capsules before boarding the flight in Las Palmas.
Due to this, officers carried out the appropriate radiological tests and confirmed that he had a large number of capsules in his body, for which he was arrested for suspected drug trafficking.
Once the man had 'passed' the capsules through his body, police were able to identify 100 wraps that contained 1,170 grams of cocaine of a high degree of purity, and he was handed over to the judicial authorities who ordered him straight to prison awaiting sentencing.