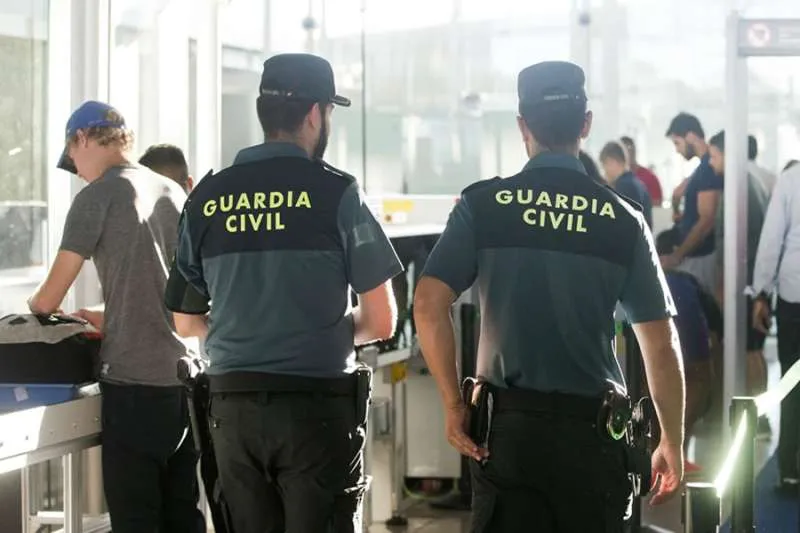 British tourist attacks three policemen as they were escorting him off a plane
A British male tourist has been arrested today (Thursday) after attacking three Guardia Civil officers who were trying to escort him off a plane at Lanzarote airport, due to his violent attitude towards cabin crew, as reported by the Guardia Civil in a press release.
Full details have not yet been released, but agents were called to meet the plane upon landing by the pilot after the cabin crew complained about the Englishman, who said that he was being rude and acting violently towards them.
The agents boarded the plane before anyone else was allowed off, to escort the problem passenger from the aircraft for questioning. However, when they approached him, he refused to get up and then got violent with them, punching and kicking the officers, injuring two of them in the process.
the Spanish Association of the Guardia Civil (AEGC) has confirmed that the man is now in custody in Lanzarote and that two of their officers are receiving medical attention.
In a statement, the AEGC defends that cases like this demonstrate the need for agents to carry Taser guns to reduce people with this kind of attitude. It says: "If any of the three agents had had a Taser, probably none would have been injured and we would now be talking about a successful operation."
Instead, warns the AEGC, the injuries to the officers will mean "that the already few troops of the Lanzarote Airport unit will be further reduced, just before the summer campaign begins in which the island expects to receive almost a million travellers."
Other articles that may interest you...