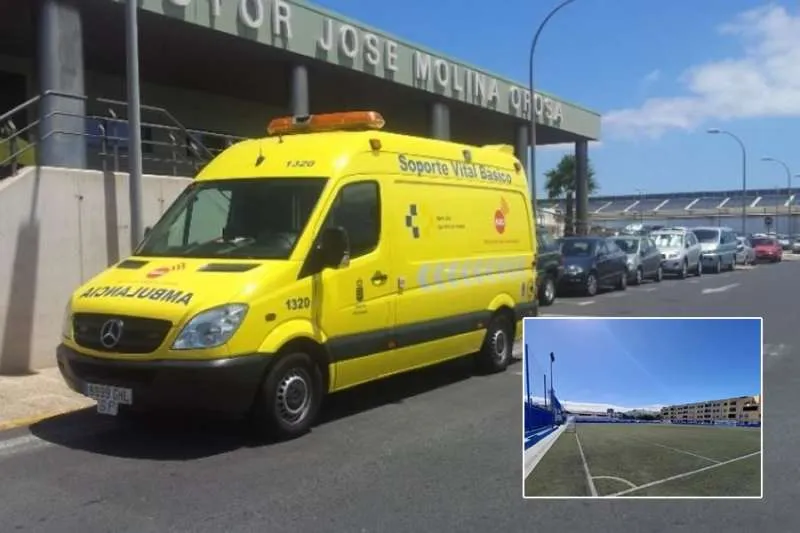 A 15-year-old boy suffers a heart attack whilst playing football
A 15-year-old boy suffered a cardiorespiratory arrest while playing football in Lanzarote yesterday afternoon (Thursday), managing to be recovered by SUC personnel who saved his life, and then transferred him to hospital in critical condition.
The Emergency Services Coordination Centre (CECOES) received a call at 6.15pm yesterday informing them that a teenage boy was having a seizure whilst playing football, and needed urgent medical assistance.
The doctor on duty at CECOES advised the people at the football field what to do, so they could give him emergency CPR straight away in the correct manner until paramedics arrived.
Upon arrival, the SUC staff confirmed that the boy was suffering from cardiorespiratory arrest and began basic and advanced cardiopulmonary resuscitation manoeuvres, and managed to recover his pulse. Once stabilized, he was transferred in critical condition to the Doctor José Molina Orosa Hospital by ambulance.
The boy is currently receiving further treatment in hospital.