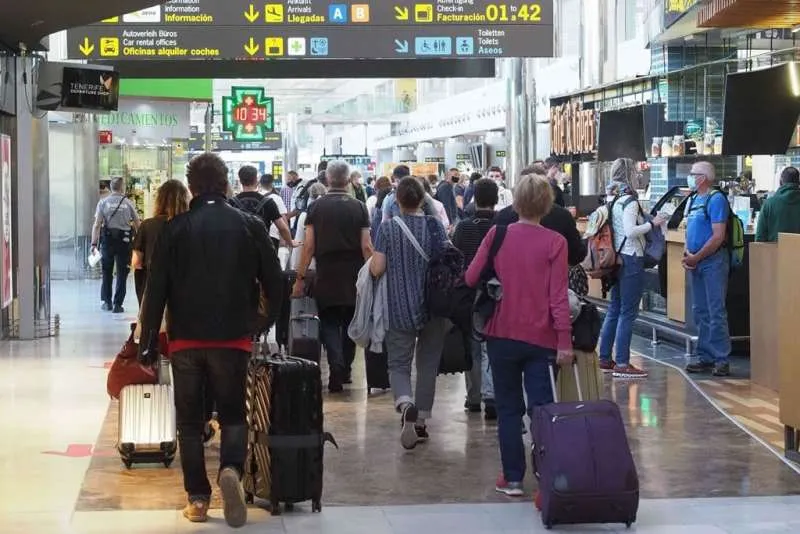 The Canary Islands will close 2022 with 14 million visitors and 17 billion turnover
Yesterday, the Canary Islands Government celebrated the first World Tourism Day without restrictions since the pandemic and the return to "relative normality" for the sector, with the forecast of closing the year with 14 million visitors, just 6% less than 2019, the reference point since Covid.
The Minister of Tourism, Yaiza Castilla, said: "achievements have been made despite the numerous crises experienced in the last two and a half years, which both the private and public sectors have been able to manage hand in hand with excellent results for our external projection."
Castilla recalled the hard times experienced in recent years by the tourism sector, with the bankruptcy of Thomas Cook in 2019; the pandemic in 2020; the eruption in La Palma in 2021; and this year, with the war in Ukraine and the cost of living crisis.
Referring to La Palma, Castilla spoke of tourist vouchers, new promotions on the Island, and aid for air connectivity to alleviate the situation and boost tourism. "All this is so that La Palma will shine again in all its glory and become, once again, an essential destination for the Canary Islands."
Even with the uncertainty ahead of winter, due to the socioeconomic consequences of the conflict unleashed in Ukraine, she confirmed that the Islands are now "closer to normality than expected".
This normality, she said, "has been accompanied by good news", such as the recovery this summer of national tourism in the Canary Islands, which already exceeds pre-Covid levels, with very positive figures and great dynamism since Easter.
"It is not a perfect reality, but it is close, and the prospects for the end of the year prove it. The global data for the first seven months of the year, including national and international tourism, are close to those of the same period in 2019, with almost eight million visitors, only 9.5% less than in the same pre-pandemic period".
In addition, she assured that the Canary Islands will close 2022 with some 14 million tourists, only 6% less than in 2019, but with a higher turnover, of more than 17 billion euros, as a result of higher average spending.
Castilla added that "these data confirm that from this time of crisis we have come out stronger as a destination because many of the attributes that have made the Archipelago popular throughout history have been boosted".
Other articles that may interest you...