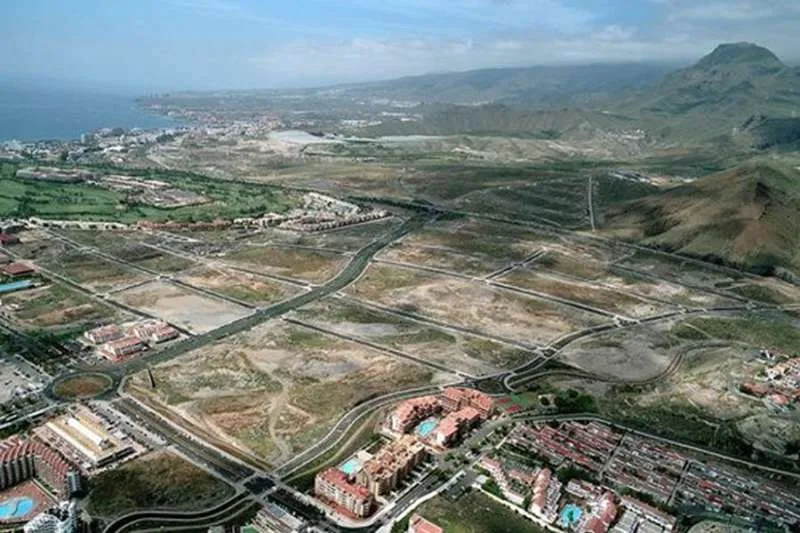 Project is agreed to build hotels, housing, and an events arena in Los Cristianos
The parties involved in the El Mojón Partial Plan met this week to assess the primary agreement presented by the Arona City Council technicians, which will unlock the most anticipated area of land for development, not only in the south of Tenerife but in all of the Canary Islands.
The meeting ended with a positive vote which will allow both parties to sign off the document in the next few days and start the licensing process for the construction of hotels, commercial properties, residential properties, parks, and the Arona Arena for exhibitions and concerts on over a million square metres of land between the TF-1 motorway and the Apolo Centre and Edificio Simon in Los Cristianos.
There have already been requests for more than a dozen licenses from companies including Lidl and McDonld's, as well as hotel chains, such as Spring and HG.
In the land exchange with parcelas close to the hospital between the council and land owners, the Arona City Council will build two large public parks and a plot for cultural use, where they plan to build the Arona Arena events complex.
It is estimated that investments could exceed one billion euros and create several thousand jobs in the area.
The land owners have voted and accepted the municipal conditions, meaning the agreement can be signed, which is scheduled for this week. Once signed, it goes on public display for a maximum of two months and is submitted to a Plenary vote in the Canarian Parliament.
The Arona City Council has confirmed that it has submitted the agreement to the Compensation Board and that they have approved it, which is very important news because it is the major step that unblocks the partial plan that has prevented the development of the area since 1999.
Other articles that may interest you...