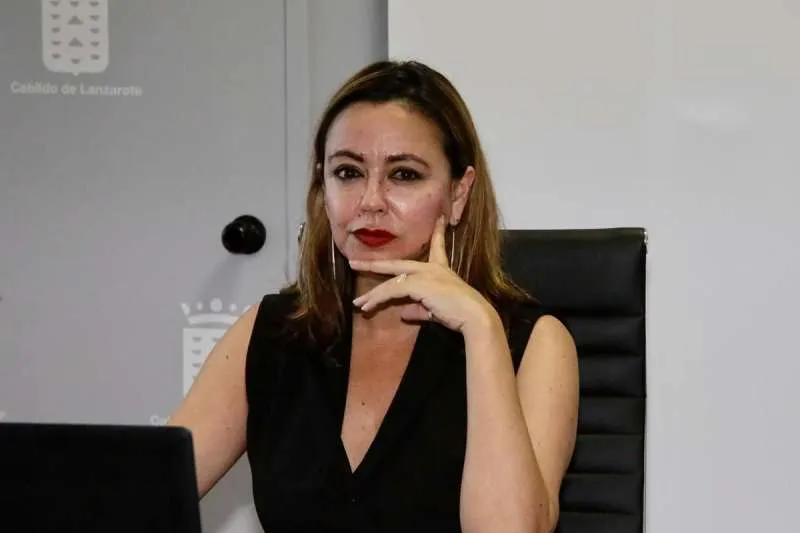 LANZAROTE: The Island has been damaged by the words of the Cabildo President
The president of the Cabildo de Lanzarote, María Dolores Corujo, has created unnecessary tension with the main issuing country for tourists coming to the island, the United Kingdom, after saying that the island is saturated and needs less British tourists in favour of higher spending Europeans.
Shockwaves have spread through the UK with many people offended and angered by her statements, some of whom have been visiting the island faithfully for many years, and her negative statements picked up by UK-based media with headlines such as: "Lanzarote is fed up with so many British tourists visiting the island".

However, it is very difficult for her to backtrack, even if she claims she was taken out of context or didn't explain herself correctly, as if you look up the meaning of the word "decrease" in the dictionary, there is no definition that has a positive connotation since they all refer to the action of "becoming smaller" or "diminishing in size", and the damage is already done.
This means that the highest-ranked person in charge of the island of Lanzarote has stated that she aims to reduce the size of the British tourism market for the island, which currently represents around 45% of all visitors that the Lanzarote receives throughout the year.
QUALITY OF TOURISM IS NOT A NEW SUBJECT:
One thing people need to remember is that increasing the quality of tourism in the Canary Islands is not a new subject, as Tenerife and Gran Canaria have both said that they want to find a way to change their image from "a euro a pint" tourism, to a higher quality "sustainable" tourism with more 4 and 5-star hotels.
In Lanzarote, many have tried to carry out a coherence exercise looking for a controlled or planned growth, which in no case means the same thing as a decrease.
The island is what it is, thanks mainly to the millions of tourists who place their trust in this small island in the middle of the Atlantic, anything else would mean going back to farming, fishing, and the hardships that plagued Lanzarote for decades.
There is no doubt that Lanzarote has to organize itself and plan for the future. The island will present great changes in less than a decade, both for residents and visitors, so it is necessary to attract significant investments and funds for infrastructure, improve health, and roads, and have control of what happens; a real and positive planning that does not generate headlines like those in the UK press.
If you are a resident of Lanzarote, business owner, property owner or visitor to the island, let us know how you feel by emailing us: editor@canarianweekly.com
Other articles that may interest you...