Cabin pressure problem forces emergency landing at Tenerife South airport
A plane that took off this afternoon (Saturday) from Tenerife South Airport bound for Copenhagen in Denmark has returned to the island after a technical problem was reported by the pilot to air traffic controllers.
According to the ATC official Twitter page (@Controlladores), the problem was related to cabin pressurization, which is the active pumping of compressed air into the cabin of the aircraft to ensure the safety of the occupants.
This meant that the plane could only stay at a certain height due to the lack of pressure, otherwise the passengers and crew could suffer from hypoxia or 'mountain sickness'.
Before landing again at the airport, the plane, a Vueling flight number VY1814, had to circle for almost an hour and a half burning fuel to ensure a safe landing, which it did so without incident even though the emergency services were on high alert.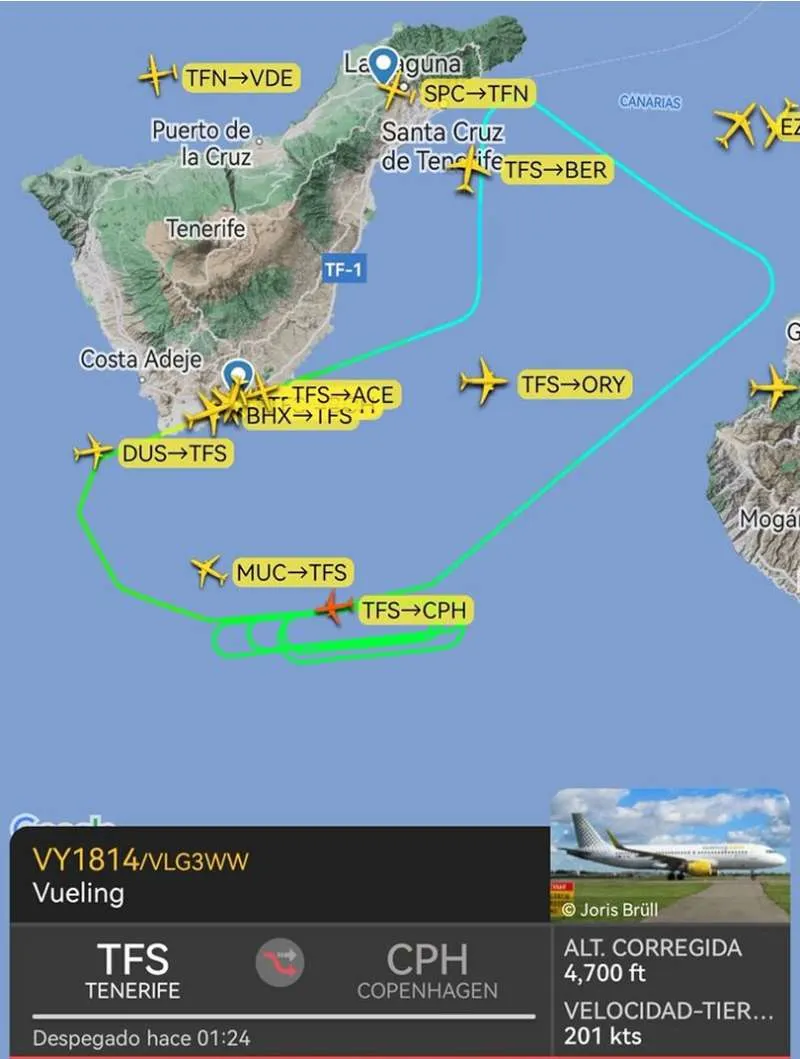 The air traffic controllers have confirmed that no one was hurt in the incident due to the collaboration of all involved, and that the passengers are being transferred to another flight.
Other articles that may interest you...