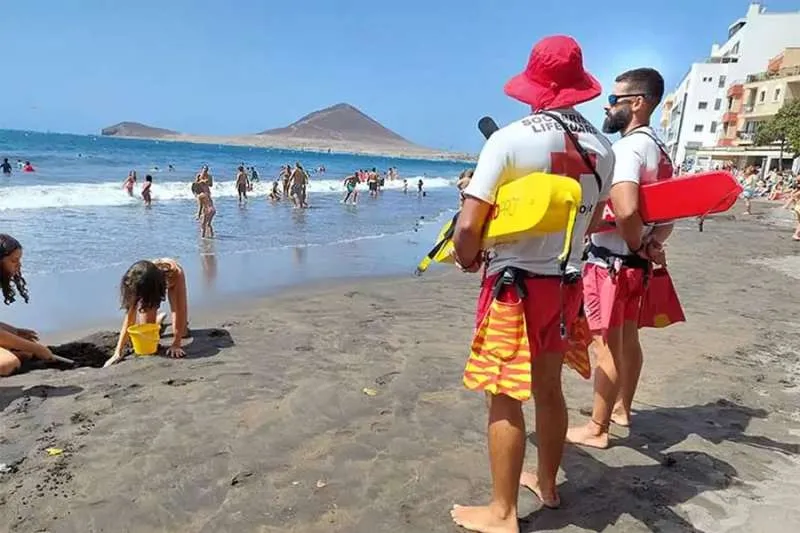 The Red Cross has over 100 personnel patrolling 21 beaches in Tenerife
The Red Cross have deployed over 100 personnel for preventive services on beaches and bathing areas in Tenerife, to ensure the safety of bathers during the summer. Among them are lifeguards, health personnel, male and female drivers, and boat personnel, on 23 beaches in the province of Santa Cruz de Tenerife, 21 in Tenerife and 2 in La Gomera.
In addition, they provide assisted bathing service on six beaches in the province, something that ensures that people with disabilities or reduced mobility can also enjoy a day at the beach thanks to the technical aids and personal assistance of the Red Cross.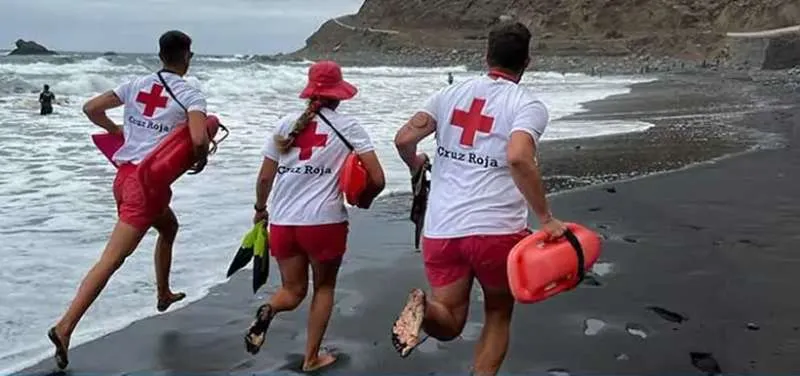 So far this summer, from June 21st to July 31st, the organization has carried out 424 medical services, most of them related to stings, cuts, heat stroke, dislocations and other similar ailments, has helped 121 people with the assisted bathing service, and rescued 99 people.
Nationally, the Red Cross (Cruz Roja) have personnel on 222 beaches throughout Spain with the aim to attend to people and reduce the amount of drowning and deaths in the water.
It is important to remember that it is a humanitarian institution, of a voluntary nature and of public interest, which carries out its activity under the protection of the Government of Spain.
Other articles that may interest you...